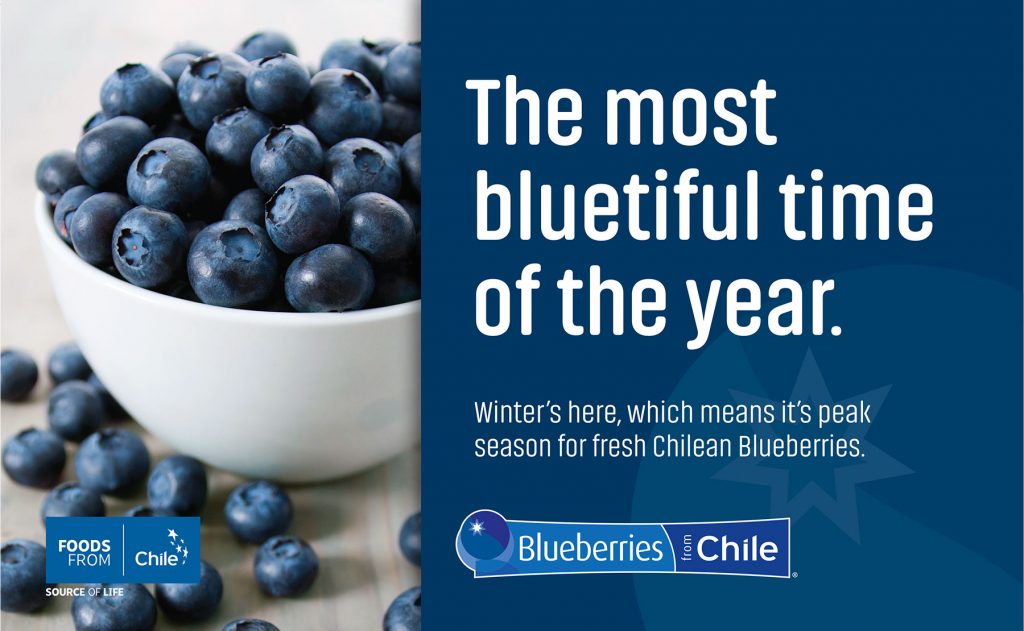 Chile is one of Latin America's most interesting markets. Its relatively small size compared to some very large countries in the region (such as Brazil, Colombia and Argentina, for example) and its political and economic stability, make it an attractive place to do business in. Social development, relatively low levels of red tape, transparency and a strong democracy are always strong pulls, as well as its plethora of free trade agreements. Chile is, unquestionably, an open country.
In 2020, Chilean fruit exports represented 4.5% of global fruit trade (ASOEX).
Agriculture is one of Chile's main economic sectors, contributing to around 3.5% of GDP pre-pandemic, and is one of the key sectors in the centre and south of the country. Chile is an horticultural powerhouse, focusing on European, North American and Asian markets, benefiting from counter seasonality. Its fruit sector has strong institutions and delivers impactful global campaigns, often lead by Fruits from Chile who boast that Chile sends "more than 2.6 million tons of fruit annually to more than 100 countries across the globe […] from cherries, blueberries, grapes and stone fruit, to apples, pears, kiwifruit and citrus". Fruit exporters set up ASOEX, their association, back in 1935, employing 80 permanent staff (something unheard of in other parts of the region).
"Chile is the largest exporter of fresh fruits from the Southern Hemisphere." (Fruits from Chile)
Chilean main fruit exporters include national (such as Coprefrut and Frusan) and multinational (such as Dole and Unifrutti) companies. According to ASOEX, Chile's main export markets in 2020 were the US, the Netherlands (which serves as a hub for the rest of Europe), China, and the UK.
The fruit sector is highly dynamic and very responsive to global markets. For example, as Freshplaza report, "…the country exported 97% more mandarins in 2019 than five years earlier. For oranges, lemons, and grapefruit, the growth rate was 50, 40, and three percent more, respectively, than in 2015. A total of 387,000 tons of citrus is expected for 2021. Of that, roughly 85% is destined for the U.S." Chile's proactive commercial diplomacy means the country can access a wide range of foreign markets facing none or very low tariffs, and its fruit companies' senior management do not hesitate to open new markets, such as Vietnam for cherries earlier this year.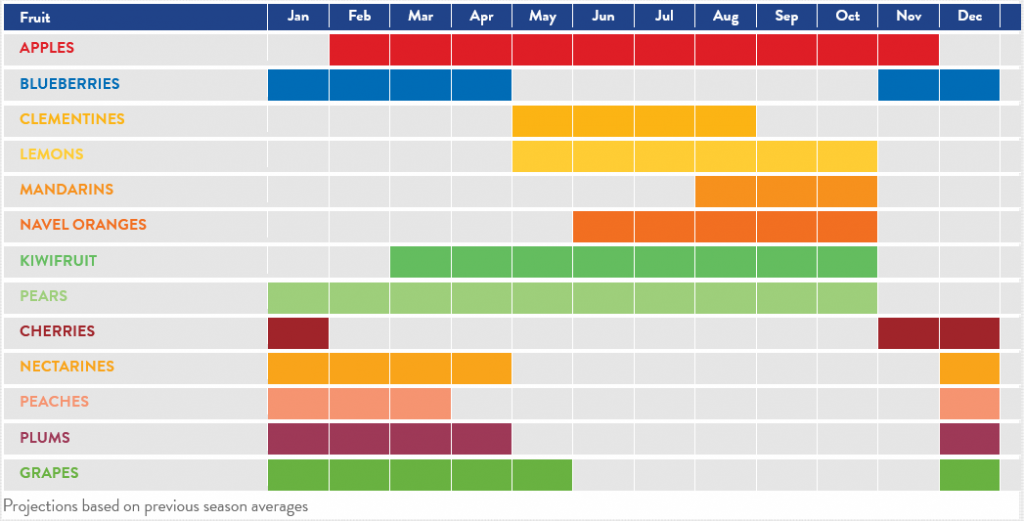 So what does this all mean to you?
There are many opportunities in the Chilean fruit sector – in production, logistics, refrigeration, marketing, regulations, certifications, and trade, foe example. From fertilisers and robots to fruit labelling and packaging, the opportunities are endless. See for example this article about an apple sorting and packaging line purchased by Unifrutti in Chile recently or this note on a berries sorter purchased by Vitafoods.
Its international focus means you will be speaking to highly experienced and very global business counterparts – ideal if you are working with innovative, niche and highly technical products and services. Chileans are very receptive to new technologies and will want to hear examples from other parts of the world.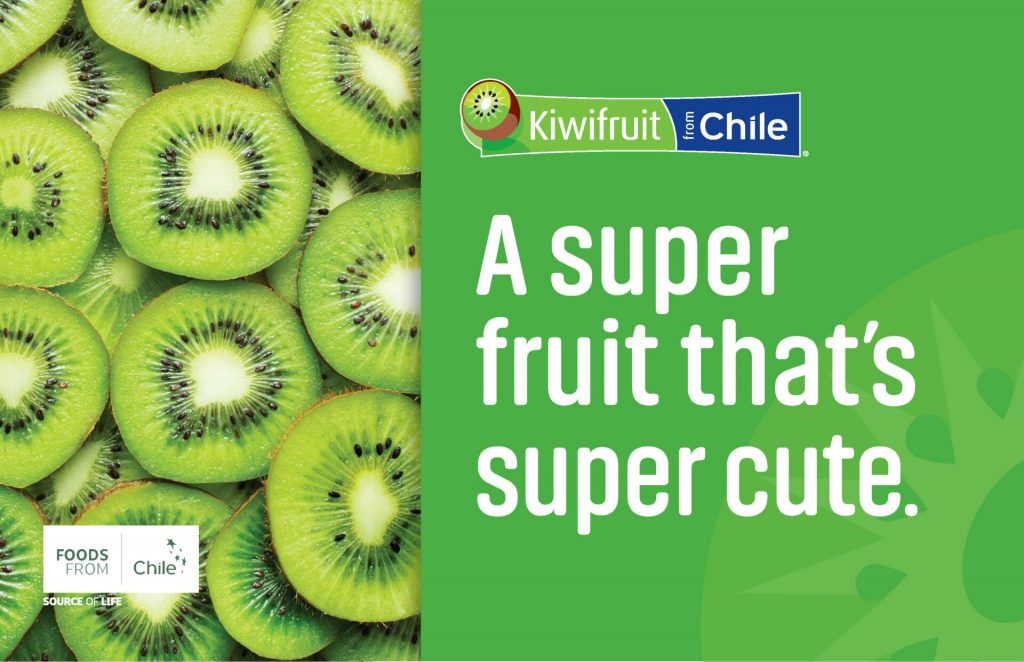 Some tips for doing business in the Chilean fruit sector:
* The Chilean fruit sector is advanced and very competitive – be prepared, you'll be speaking to some of the best producers (and handlers, packers, shippers, etc) on the planet. A blend of humility and technical excellent is a must.
* As we mentioned, Chile is a very open market, you'll be competing with exporters from all over the world – make sure what you offer really makes a difference to local producers and that you can communicate that clearly and succinctly.
* As we always discuss, it is important to understand what makes people tick and what problems they are trying to solve, rather than imposing solutions to problems they basically don't care about. For example, currently strong droughts mean that water management at production level is a key concern. Environmental management in general is a pressing issue in Chile, with sustainability high on the agenda, but the country has also developed a strong interest in social issues.
* Even if world-class, Chile is still a South American country and all our tips about doing business with this region still apply – business in personal, takes time, and visiting is a must.
* Make sure you understand what niche you are targeting. It's not the same talking to "avocado people" than to "cherry people", for example. A company that exports mainly to China will have different concerns than one exporting mainly to the UK, to give you another example.
* Finding a good distributor can be tricky since competition for their attention is fierce. Make sure you understand what your proposition to your distributor is and how you stand out from the rest of your competitors. Remember that many of your competitors will have local offices, and many will have been present in the country for one, two or more decades. Think about your route to market creatively and be flexible.
* As we observe more and more in our region, business is every day less about "exporting and importing" but as thinking of global supply chains. It can get tricky and complex, but opportunities are there if you think strategically.