regional overview
Why Latin America?
A region full of opportunities for those who know where to find them.
our region
Why should you consider Latin America in your international strategy?
With over 600 million people and more than 20 countries, Latin America presents unmissable opportunities. Discover whether Latin America is right for your business and if you're ready for this exciting, yet challenging region. Find out how to prepare to give yourself the best chance of making the most of this opportunity.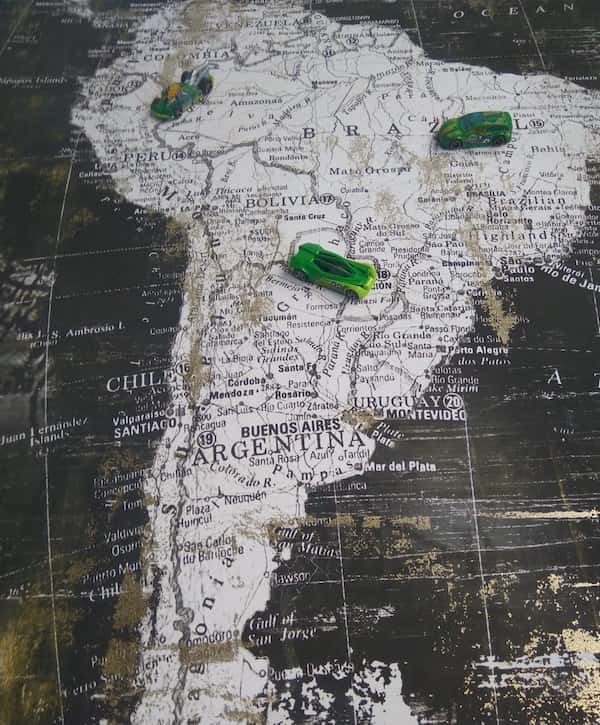 LATIN AMERICA
A region worth exploring
opportunities across all sectors
Due to its growth over the last 15 years, the region is experiencing demand for all sorts of products and services across a huge number of sectors.
Can you supply it?
diverse and ambitious markets
From agricultural powerhouses to manufacturing centres of industry, from high-growth markets to stable economies, Latin America has it all.
Can you spot the opportunities?
THINKING OUTSIDE THE BOX
You can sell to some of the top exporters in the world, take advantage of free trade zones, use the region as your global services hub and sell to a growing middle class.
Do you know the real Latin America?
YOUR COMPETITORS ARE HERE
Your competitors from all over the world may already be taking advantage of the region's opportunities.
Can you afford to miss out?
WE'RE LISTENING
Frequently Asked Questions
WHAT (EXACTLY) IS LATIN AMERICA?
Latin America is a region of 600 million people that stretches between North, Central and South America, comprising more than 20 countries including Mexico, Brazil, Colombia, Argentina, Chile, Peru and Uruguay. Each country has its own legal and tax structure, its own currency, history, demographic patterns, consumer preferences and idiosyncrasies. It is important to understand that the region is varied with huge differences between countries and within countries. Countries vary in trade openness and the way they do business. Our experience lets us help you to understand these differences and which country or countries would be most appropriate for your business.
IS LATIN AMERICA FOR ME?
We have no idea.
Not until you tell us more, at least.
Before we can answer that question, we need to find out if there is a market for your products or services and if it makes sense to target it. What we do know is that you'll find Latin America to be a region used to trading with the world. Our clients have found that this makes working with Latin America simpler and enjoyable, leading to the building of enriching long-term relationships.
Is Latin America for you? Let's find out together.
WHICH LATIN AMERICAN COUNTRIES ARE BEST FOR DOING BUSINESS IN?
The country you choose will depend on level of trade openness, ease of doing business, transparency, market size, payment risks and the value you place on those factors. If you need scale, go for Brazil or Mexico. If you need stability, try Uruguay or Costa Rica. If you're risk averse, Argentina is not for you.
However easy a country may seem, there's no point targeting it if there is no demand for your products or services. And if it doesn't look that good on paper but your clients are there, you might have to go for it. If you are selling industry-specific products that will guide your choice: if you're targeting beef exporters, go for Brazil, Argentina, Uruguay and Paraguay.
There is no point choosing markets where you can't compete on price or you'd need a product adaptation which you're unwilling to make.
We can help you research and rank markets, it's what we do every day.
WHERE ARE THE OPPORTUNITIES?
The opportunities are everywhere.
No matter what sector you work in, somewhere amongst the 20 countries and 600 million people, there is an opportunity for you.
Latin America has seen plenty of economic growth in the past 15 years. This brings opportunities in terms of food, roads, schools, airports, financial services plus products related to the growth of the middle class (anything from MBA degrees to luxury products, holidays, language learning, shopping centres and packaged food). It's a region which is known for exporting in large volume to demanding markets, presenting opportunities for products and services linked with agriculture, mining, forestry, logistics and international trade.
We know where the opportunities are, we're here to share them.
WHERE DO I START?
The single most important thing to do before looking at Latin America is to look inside your own company and understand your strategy, your resources, priorities and values. Then you can look at markets in the region based on your own criteria and parameters, and choose the markets that suit you best (and the ones you are more suited to). The markets you go for will depend on the relative value you place on aspects such as scale, ease of doing business, market saturation, market stability, transparency, culture and market growth. And, of course, this will all depend on what you sell, how and to whom. We're here to help you through this whole process.
ARE WE RIGHT FOR LATIN AMERICA?
That's a great question.
It is critical to understand if your business is right and ready to work within Latin American markets. Can you serve these markets, can you reach them with the right products in the right way at the right price? Can you do it better than anyone else? You'll have to be able to because the chances are your competition is already here. To be right for Latin America, you'll need to show flexibility, resilience, understanding and preparedness. If you think you're ready, if you want to find out if you're ready or even if you know you're not ready but you want to be, that's where we can help.
WHAT DO I NEED TO SUCCEED IN LATIN AMERICA?
More than anything else, you'll need patience so make sure you're committed to at least seriously considering these markets. Tenacity, perseverance and resilience are essential in a region where the pace of doing business is generally slow. Things take time here, so don't expect quick results.
You need to understand these markets, to really get underneath the skin of the country, its people and your marketplace. You need to understand who to do business with, and be capable and willing to serve them with the right product, at the right price, using the right route to market.
We can support you at every step of the way.
WHERE ARE THE BARRIERS?
Latin America might not be for you, or you might not be for Latin America. Our job is to help you find out, not to convince you to do business here.
There are many barriers to working here, including the slow pace of doing business, intense competition, currency fluctuations, the geographical size of the region, the language and the bureaucracy including cumbersome customs procedures.
In more extreme cases, the barriers can be more serious including the likelihood of not getting paid, corruption, currency controls, price sensitivity, intellectual property and high import duties.
We can help you assess and manage those risks and, if the risk is too high, we will tell you.
in the news
Press Coverage
El Observador Agro (Uruguay), April 2021, "Ni ancho ni ajeno" 
(interviewed) Farmers Guardian, February 2021, "South America presents opportunities for UK"
Global Capital, April 2020, "LatAm wanderlust likely to resist virtual reality"
The Exporter Magazine, December 2019, Region Focus: Latin America & Country Focus: Uruguay
North East Chamber of Commerce Knowledge Blog, October 2019, "Latin America: Opportunities, culture and why it pays to get out there"
The Exporter Magazine, October 2019, "Exporting as it happens"
(interviewed) Yorkshire Business Insider, May 2019, "Warming to Latin charms"
(interviewed) Director Magazine (Institute of Directors), July/August 2018, "Spolight on Brazil"
The Yorkshire Post Business Supplement (printed edition), 24th May 2018, "Take a look at Latin America for trade links"
(interviewed) The Guardian, 15th November 2017, "Doing business abroad – a guide to success"
(interviewed) Director Magazine (Institute of Directors), September/October 2017, "Spolight on Chile"
(interviewed) Americas Quarterly, 30th March 2017, "Amid Old Rivalries, South America's Silver River Promises New Riches"
Open to Export, 30th January 2017, "Ten tips for doing business in Latin America"
Invest Northern Ireland, 9th November 2016, "Opportunities in Latin America for Northern Irish companies" (video)
(interviewed) The Telegraph, 14th August 2016, "After Brexit, can the UK build its trade ties with Latin America? "
Yorkshire Post, 15th June 2016, "Look to Latin America, firms are urged"