In a recent blog post, I controversially mentioned that I have a weakness for cable cleats and I must explain myself before you think I'm (way too) weird. It all started about 9 years ago when I visited Ellis Patents in Rillington (near Malton in North Yorkshire) – I even remember that MD Richard Shaw went to meet me at the station (I was coming from Skipton, where I lived back then) – little did I know then that I would be working for Ellis based in Uruguay a few years later, having visited Brazil, Argentina, Paraguay, Chile, Colombia, Peru, Costa Rica and Panama on behalf of the company, appointing over 10 distributors in the region over time, visiting all sorts of locations and speaking to dozens of potential clients in energy, mining, oil and gas, infrastructure, industry and transport.
Cable cleats are hardly the first think that project engineers think about when designing, supplying or running an electrical installation. However, they are critical for electrical safety. Now, "safety" is not a strength in Latin America in general, our standards are quite poor compared to those in Europe, for example. So it takes a lot of patience, perseverance, knowledge and creativity to push sales in the region. You probably will never get to see cable cleats around (like most of the products we work with, they are not that visible) and we hardly get to shout about success stories because of confidentiality and other issues. However, we have managed to tell the world about our achievements in Brazil, Peru, and Costa Rica, for example.
And today we proudly share with you this press release from Ellis about a recent success for us here in Uruguay, specifically at the Montes del Planta paper cellulose plant in Colonia.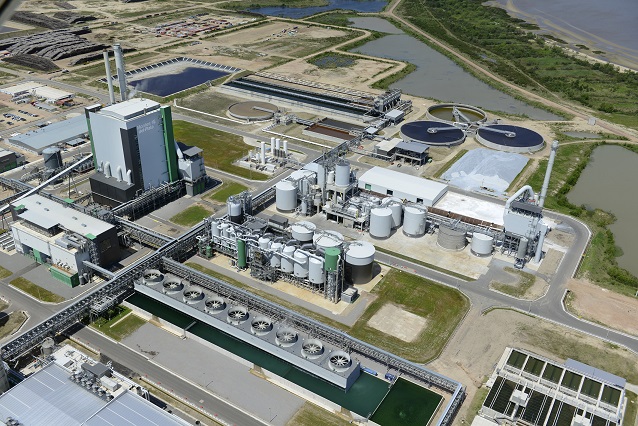 Just like we mentioned recently about Lifesaver, that short success story from Ellis encapsulates years of hard work from a whole team. Any of you working in international sales will know how much work goes behind the scenes: market research, distributor recruitment, market visits, samples, specifications, client meetings, lobbying, quotations, hundreds of calls, sales reports, and so on. I've been privileged to be part of it all and even more privileged to have worked with such an amazing and committed team. That's what stands out when you look at Ellis in Latin America: the commitment to the region from day one, the understanding that the process was never going to be easy or linear, the willingness to listen and learn, and the flexibility to adapt to very peculiar regional markets. Also, of course, the strong investment in time and money through the course of nearly a decade.
We look forward to continuing working with Ellis across Latin America – a company I keep learning from every day. An outstanding British exporter that's a perfect example of how business should be done in our region.