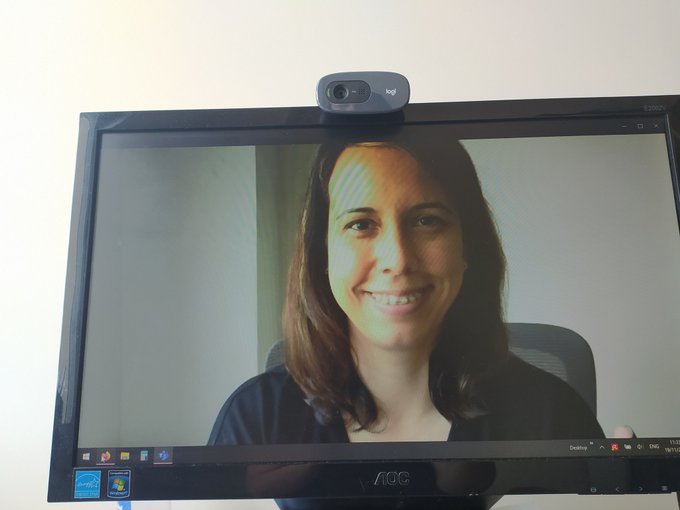 I'm not sure about you, but I'm starting to come to terms with the idea that we will not be able to travel internationally much next year, at least for the first six months. That means that we are very likely to see the number of virtual trade missions grow and, hopefully, improve, too. Even if we can travel, virtual trade events, in my opinion, are here to stay. And for good reasons: even if face-to-face contact is crucially important when doing business in Latin America, virtual trade missions can be a cost-effective and efficient way of researching a market, building a local network and starting to work on those ever-so-important relationships.
If you are starting to or thinking of organising a virtual trade mission to Latin America next year, there are a few reflections I'd like to share with you. Next month we'll do a similar post for those of you thinking about participating in these missions, too!
Remember that a virtual mission is not just the online version of a traditional trade mission. It's a different kettle of fish altogether.
First, think of the limitations your online mission has and how to overcome them.
My two tips today, thinking of Latin America are:
* think of, market and sell your online mission as a first of many activities you and/or your participants will engage in, that will at some point have a face to face component, too – "let's get the conversation going" is much more appealing than "you will only ever see us on a screen", if you know what I mean.
*it is hard adding a personal touch to a virtual event and trying to replicate face-to-face contact is likely to fail, but think of strategies to add a human touch such as a coffee break or a round of introductions that includes an ice-breaker.
On the other side, online missions give us a fantastic opportunity to overcome the limitations of face-to-face trade missions. What bothered, exhausted or stressed you about traditional trade missions, particularly in Latin America? What things did you want to do that you couldn't? Let me give you three examples:
*you would have struggled to cover more than two countries (or cities, actually!) in Latin America in a week – why do a "Chile only" trade mission now if you could do Chile, Colombia and Peru? Actually, why do neighbouring countries only if you could group countries according to different criteria that is not geographical proximity? You could do Costa Rica, Uruguay and Chile, for example (here are a good reasons why)
*if it is possible for your organisation to think beyond borders (might be easier for a trade association than for an export promotion agency that already has country-specific offices), then you can reset your participants' criteria: why have a country-based selection if you can have a sector or client-based one? so for example, you might want to meet potential clients and/or sector experts for dental equipment or agrochemicals or industrial pumps anywhere in Latin America and not limit yourselves to specific markets (after all, we sell to businesses or people, not to countries!) – needless to say, this requires some solid market research as to where your potential end clients are, but at least once you found them, you can go for those markets rather than be country-bound.
*you would have been exhausted after travelling to and across this vast region and would have had to concentrate all activities in a week or two – now you can do it over a month, and instead of being a 14-hour a day job, it can be 2-4 hours a day only.
Very importantly, one thing we are seeing virtual trade missions lack is demos. Grab that product and show it on Zoom. Go to the field and show how that machine works. Get your camera and show your counterpart here around your office. It's amazing what you can do when you get off your seat! So many of us are kinaesthetic learners – do we need to be stuck in an office behind a PowerPoint presentation?
What we can do for you
We hope you have found these broad ideas useful. We would love to discuss other things with you, from general principles to very down-to-earth practicalities. We could for example think together about time-zones, language, timing, marketing the event, platforms, suppliers, country and sector-specific considerations, and so much more!
We are here to help organisations such as trade promotion bodies, trade associations, embassies, and chambers with their virtual events across Latin America. This year, we have worked with the UK Department of International Trade, Enterprise Ireland, the Canadian Government and New Zealand Trade and Enterprise.
We can act as your advisors, making sure your event is correctly localised, giving you tips, putting you in touch with local suppliers, and becoming a sounding board throughout. We can brief your team on the markets and/or sectors of interest so that they make the most out of the event. Get in touch if you would like to discuss your needs for 2021-
Next month we will be giving virtual trade mission participants some tips and we will also be writing about virtual trade visits for individual companies. So if you are a decision-maker at company level, there will plenty of advice for you next month – subscribe to our newsletter not to miss out!