Food service is growing in Latin America and Asia more than anywhere else in the world. That was the first message of the Euromonitor International presentation I attended in Santiago de Chile as part of my visit to trade show Espacio Food & Service last week.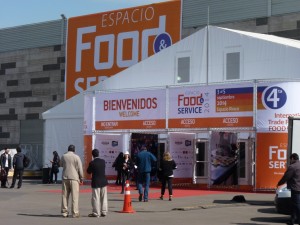 In Latin America, explained analyst Tomas Leal, the greatest growth in food service (2012/13) was seen Chile (13.3%) and Peru (9.1%). Although exchange rates and inflation make comparisons difficult, it was clear that the two Andean economies are offering strong opportunities for growth, while countries like Brazil, Mexico and Argentina still lead in absolute terms.
We have worked with food and drink companies from the UK, including those focused on food service/horeca (hotels, restaurants, catering) segments and we can see that there are plenty of opportunities and scope for growth in this area. We know from experience that this segment is hugely dynamic – Euromonitor highlighted the following trends:
– innovation and growth in delivery, with a special mention to technology improvements that make it easier to order food and pay for it
– growth of a "foodie"/gourmet culture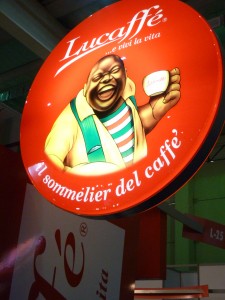 – success of coffee culture (Starbucks and Juan Valdez were mentioned, I'd also add, particularly for Argentina and Uruguay, the case of Cafe Martinez)
We have worked with British food brands focusing on certain dietary needs, and Euromonitor's presentation also highlighted what our clients already know: a growing interest in gluten-free, lactose-free, vegetarian and vegan products.
These trends were similar to those expert Enzo Donna highlighted during his very insightful talk. He focused on the following six trends in food service:
– consumers making a choice based on pleasure/all senses – this is the strongest trend in the market and gives opportunities to producers such as those specialising in fine cheese, microbreweries, preserves and spices
– consumers (particularly women) demanding healthy options in food service as they do when they prepare food at home – so opportunities here for gluten-free and "light" products
– food service demands suppliers that can make their life easier, so that they can serve faster, save space and lower labour costs
– quality and trust – this is something British brands, manufacturers and products normally excel at – including an emphasis on origin (this is the case with Scottish whisky)
– mobility (food on-the-go) – this poses challenges (and opportunities) for the packaging industry, too – products like cereal bars are becoming more popular
The sixth trend was something I was particularly keen to hear about: consumption in the food service segment based on sustainability and ethical concerns. The fact that this is "just talk" didn't surprise me. Coming from the UK, I see very little interest here in Latin America on sustainable, fairtrade and other trends that are so strong in Europe. Mr Donna explained that sustainability and ethical concerns only affect 2% of decisions in food service in Brazil. However, he said, this will be critical in the next 10 years. Time now to enter the market and become a market leader, then?
I'll leave you with some figures from Enzo Donna's talk that I find amazing – food for thought!:
 – there are 1 million food service establishments in Brazil
– these establishments in Brazil serve 60 million people every day (that's the population of the whole of the UK!)
– in Argentina, that's 8 million people per day, 5 million in Colombia and 2 million in Chile
Interested in food service? Then come back! Our next blog post will bring you our thoughts from this trade shows… and some pictures worth looking at!