Where's the Union Jack?
A tale from SIAL (food and drink) in Sao Paulo, Brazil
After Uruguay's defeat against Brazil in the Confederations Cup, I was a bit less keen to jump on a plane to Sao Paulo and visit two of the most fascinating trade shows in South America. But business is business and after a short 2-hour flight, I landed at Guarulhos International Airport and soon my trade show exploration started.
SIAL is well-known worldwide as a food and drink trade show, and in June this year it was hosted in the megalopolis of Sao Paulo. In my opinion, perfectly organised yet smaller, from what I heard, than the Parisian version. Huge national pavilions for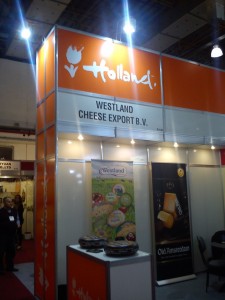 countries like Turkey, Holland, China, Spain and Italy contrasted with the completely missing stand for the United Kingdom, which I had expected to encounter as per the exhibitors' list I had checked a few weeks earlier. Once the shock was over, I managed to contact the UK Food and Drink Exporters' Association (FDEA) who had planned on a stand with UKTI. It is not for me to go into much detail about what must have been a nightmare for the hard-working people at the FDEA, but basically, they struggled with Brazilian customs and didn't manage to arrange for samples to reach the show so the whole enterprise failed. I was gutted. It was such a great opportunity to showcase the best of British food and drink not only to Brazil but to all South America.
A few things can be learnt from this experience, which, by the way, was not only the FDEA's nightmare but the trouble of nearly all British exhibitors I spoke to both at SIAL and at FISPAL. First of all, beware, exporting to Brazil is not as easy as it sounds. We have said this many, many times. It requires an awful lot of patience, time and resources. Brazil is sold in the UK again and again as a great market to be in but not everyone explains just how difficult it is and how much it takes to break into this protectionist giant. It is not impossible but if getting "just" samples in was so problematic that even sector experts failed to achieve it (in a profitable way), it shows just how much you need to think about it before going for the B of the BRICs. Lateral thinking is also a must. What is the best market entry route? Is it really the market for you just now? One of the exhibitors was telling me that the price of entering the goods for the stand was around 100% the value of the goods themselves. He showed me the receipt from the customs people with all sorts of charges and taxes, many of which I would have questioned myself. If you can't afford to get even samples in, if you give up at this first hurdle, are you genuinely ready for Brazil or is there lower hanging fruit somewhere else? If you're now suddenly more interested in opportunities beyond Brazil in South America, watch this short video…!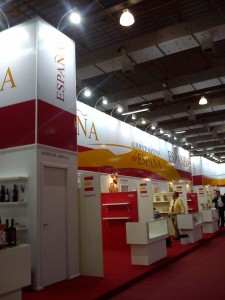 I was delighted, though, to spot some British delicacies at the show. Tyrrells crisps were there with their Brazilian distributor. Belazu olives were there, too, and their stand was almost always busy and the products were delicious, definitely attracting a lot of attention.
Now, some of you might wonder, looking at the other country stands on this page, how did THEY get those samples in? Are we missing out on something? I don't know, is the answer. They are probably more used to trading with Brazil than the UK – Britain's track record of trading with Latin America is still very poor, as William Hague pointed out a few years ago (the speech is here and it is really worth a read). And if anything is going to change, more long-term vision, better resources and a huge degree of perseverance is needed. Otherwise, Brazilians will soon be a lot more familiar with Dutch cheese than Stilton, with American soft drinks than English cordials. Let's have a more realistic view about what it takes to trade with Brazil. And let's hope next year I can share with you some great examples of British food and drink at SIAL Sao Paulo.