Personally, I dislike the concept that there are "winners and losers" of the COVID-19 crisis. We've all seen our freedoms curtailed, friends and colleagues lose their jobs, relatives getting ill, our lives turned upside down.
But there are certainly businesses that have grown during this crisis, including some that are doing rather well in Latin America. It is important to understand who they are so that we have a more realistic picture of what real business is like here, beyond media headlines, but also so that we can think about how to service them better today and after the coronavirus crisis is all over.
Some of our clients are doing very well globally and regionally right now. I have spoken to business directors who are struggling to cope with the high level of demand for their products/services (at a time where production and logistics are huge challenges). I have also spoken to buyers in the UK who are struggling to find suppliers – some have been in touch asking us to source them suppliers from Latin America, for example. And there are buyers in Latin America who are struggling to find suppliers, for example of hygiene products – we are supporting them, too.
So where are the "good news" stories in the midst of so much gloom coming from? Not just the obvious, like pharmaceuticals and medical supplies/devices. Let me give you just a few ideas, from right here in Latin America, feel free to add more on the comments section below!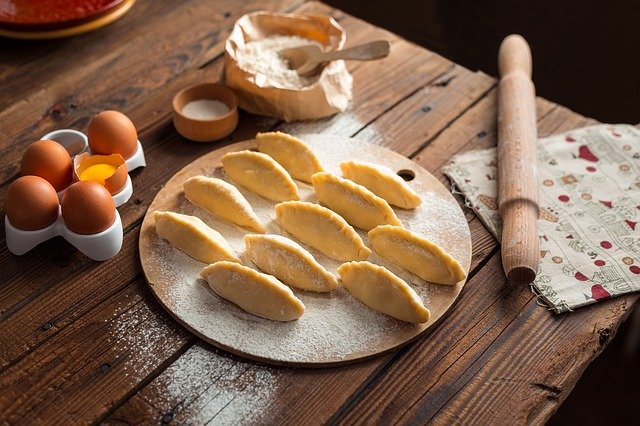 Agriculture and food
Agricultural output, so key to Latin American economies, is still going strong, particularly in some sectors. Many countries have protected their agricultural sectors in the understanding that they will provide the engine of growth we need to get out of the current stagnation.
Here in Uruguay, for example, we've had excellent news from our rice, dairy, beef and wine sectors in the last few weeks. Same happened to beef in Argentina, Brazil, Paraguay and Chile, for example. Brazil has opened up new markets like Indonesia, Egypt and Kuwait for its beef. Similarly, there is a positive outlook for pork and chicken, as well as eggs, as our market analyst, Matías Sara, summarises. Horticulture and fruticulture are still going strong, he adds. Powdered and long-life milk, rice and flour are doing well as well as tinned food.
Therefore, agricultural machinery as well as supplies and installations, including irrigation, are still very much demanded.
Dry pasta ("fideos") manufacturers in South America (definitely here in Uruguay and next door in Argentina) could hardly cope with demand. In Argentina, shops ran out of flour and yeast, for example, due to home-baking (and my local shops have ran out of some baking tools, I assure you!). Apart from machinery, food processing and packaging continues to demand supplies including ingredients, for example.
Ecommerce, logistics and fintech
Even if challenging, ecommerce in Latin America is growing and, parallel to that, e-payments and other fintech solutions have received a strong push over the last few weeks. Logistics has been key to deliver all this growth.
For example, Mirtrans Uruguay reported that it went from distributing 800 parcels to 2,800 parcels per day in Montevideo and from 6,500 to 9,000 in the rest of the country, all due to a growth in ecommerce. Bloomberg reported on "fintechs boom with cash-loving Argentines stuck at home".
At a distance
Solutions that can be handled remotely or at a distance, in sectors such as energy or medicine, are likely to be in high demand. Here in Uruguay, for example, there are regulatory changes to telemedicine being approved. The move towards solutions based on artificial intelligence, already happening before the crisis, has been catalysed by the current situation.
Argentinean researches argue that smart grids can receive a boost from the current crisis. We have also seen, from discussion with importers and distributors of electrical products across the region, that there has been an increase in demand for products that allow for distance monitoring – one distributor said they were selling more hand-held thermography cameras than ever before.
Distance learning is clearly an area for growth: we are aware that many exporters have been overwhelmed by the level of demand (and as a mother of two, I am now more acquainted with e-learning platforms than ever before!). Same happens with e-government and online/cloud-based business management tools.
Professional services
Some professional services have been growing steadily. Speaking to labour lawyers here, for example, we hear that their work is on high demand, as companies deal with new regulations, restructuring and lay-offs.
Those focusing on short-term recruitment ("zafrales", as we call them here) have also seen the demand for their services grow exponentially (in healthcare, agriculture and infrastructure, for example). IT and software services, of course, have seen an exponential increase in demand. Those countries like Uruguay, for example, that have strong software sectors and transparent governments, have been much better at coping with the data-intensive demands of this crisis.
Design
An area we see growing is design: workspaces, schools, public offices, stadia, and retail spaces, for example, will have to adapt to the "new normality". Architects, interior designers, IoT providers and furniture manufacturers will help us rethink our spaces.
Home offices are likely to become more usual – we have heard anecdotal evidence of computer shops here running out of video cameras, mid-range computers and headsets, for example, as we adapt to our Zoom-crowded lives.
Luxury
Even though impulse buys are out of the question for many, there is growth in some sectors. For example, private jet travelling has grown in Brazil. High-end real-estate developments that offer private gardens, for example, are likely to receive a boost in demand as well-off families in the region, many of which live in flats, start valuing private outdoor space more after the crisis. Premium health and hygiene-focused products have also seen an increase in demand across the region.
A new world is emerging and the possibilities are endless if we know where to look. A new Latin America will demand some old, some new and some yet unimaginable products and services. Are you ready to supply it?