After 15 years of being governed by a left-wing party, or actually a coalition by international standards (Frente Amplio), Uruguay is the latest country in South America to add some serious emotion to an already rather colourful continent. A nail-biting yet widely admired electoral process concluded that centre-right candidate Luis Lacalle Pou is the country's new president. His vice-president, Beatriz Argimón, is the first woman to be voted VP in the country's history, not a minor achievement.
There are many articles published on the actual elections and the political side of things – see NY Times, Irish Times and BBC – here we will focus on what this all means, at these early stages, for those doing business with Uruguay.
1- Expect stability
Given the country's history, respect for the law, democratic strength and social make-up, we very much doubt the country's stability will be challenged. Yes, Lacalle's party, Partido Nacional, will now rule with a rather divided Parliament, but dialogue is a key strength. Transition should be pretty smooth. There will be disappointed actors who can try to make things extra difficult for the new government, but the general consensus is that leaders will work for the country's benefit.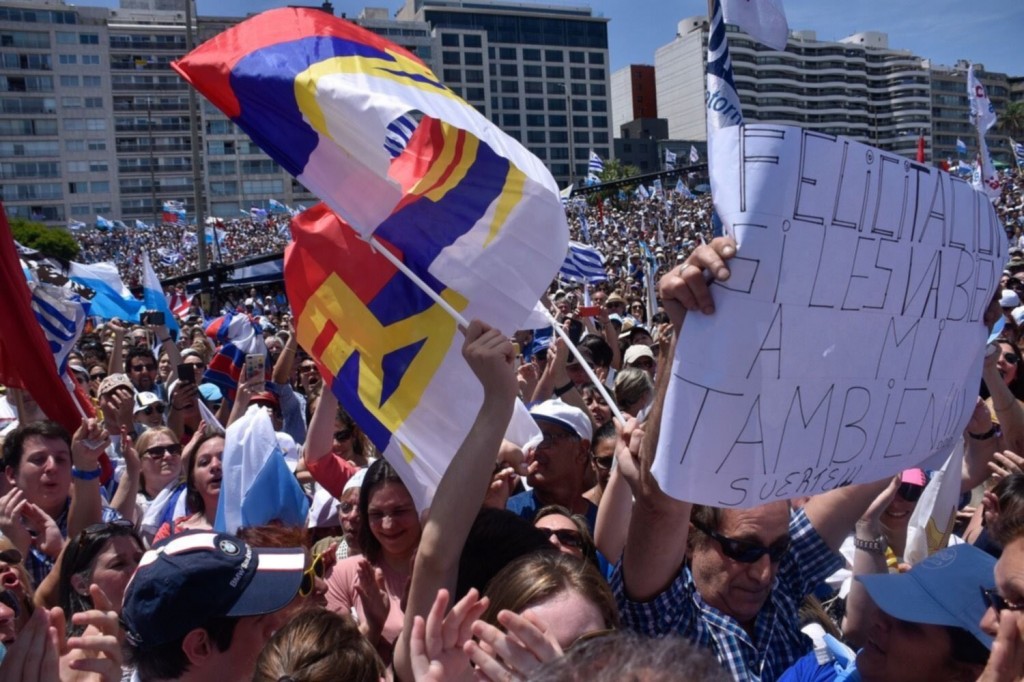 The markets didn't blink an eye with this election, even if predicting a sharp change, a good signal that this is, mostly, business as usual.
After all, Uruguay means all this:

Its capital city, Montevideo, also ranks top in Latin America for quality of living according to Mercer, and 78th in the world out of 231 cities, sharing the spot with Abu Dhabi. A privilege to be based here!
2- Expect doing business to become easier
A much more pro-business administration should mean that doing business should become smoother over the next five years. We expect the rather rigid and uncompetitive labour market, for example, to become more efficient, and we also expect a streamlining of processes, and the civil service to be professionalised.
3- Don't expect miracles
Uruguay has its weaknesses, including its fiscal deficit and a challenged pension system. Don't expect miracles, things will take time. The already very high tax burden won't go down quickly. Education won't improve overnight. Uruguay's currency (peso uruguayo) is overvalued and it is uncertain how the new Central Bank authorities will deal with this (and with the highest inflation in South America, if we take out Argentina and Venezuela, which are outliers).
It is also likely that the new government will modify the financial inclusion law to eliminate the obligation for salaries and pensions to be paid electronically (not in cash).
4- More international outlook
Without doubt, Uruguay will push for a less political Mercosur and for more trade openness. Its missions around the world are likely to have a more commercial focus from now on. A good time to negotiate with Uruguay, Britain!
5- Same strong sectors
Uruguay has some strong sectors where it is rather attractive even for its small size: agriculture (the new government team is definitely more countryside-friendly than the outgoing one) including livestock and forestry, renewable energy, software, tourism (depending on what happens to the exchange rate) and logistics.
What's more, there are likely to be attempts to open up energy and telecommunications (currently state monopolies, excluding mobile) to more competition as well as a strengthening of highway, rail and port infrastructure.
6- Promote investment
Uruguay has performed weakly over the last few years in attracting foreign direct investment. The coalition has expressed its intent to promote industrial parks and improve the Investment Promotion Law.
In summary, after the new government takes office on 1st March 2020, Uruguay will continue to be at least as attractive to do business in as before the election, and it could actually become more attractive: not only as a test market and a market in itself, but as a bridge to the rest of the region, especially Argentina and Brazil, its main Mercosur partners.
Would you like us to keep you informed?
If you would like to know more about Uruguay, and the rest of Latin America, and not miss any posts, then do sign up to our newsletter – you can also follow us on LinkedIn and Twitter. We also offer a bespoke briefing service for companies seeking specific sector news on a regular basis, get in touch if you would like to discuss it ()
How we can help
If you are interested in doing business with Uruguay (where we are based) or the rest of Latin America, we offer market intelligence/research, market visits and partner recruitment services. Drop us a line and we can take it from there ()