Shortly after announcing the Mercosur-EU trade agreement, the lesser-known but equally important Mercosur-EFTA agreement followed. Businesses in the European Free Trade Association area (Iceland, Liechtenstein, Norway, and Switzerland), will soon start benefiting from better access to Mercosur (Brazil, Argentina, Paraguay, Uruguay) markets. But how?
Matías Sara, Associate Senior Consultant at Sunny Sky Solutions, attended earlier this month a seminar in Buenos Aires discussing the agreement. Based on this information and our research, we summarise below some thoughts on what this means to EFTA and Mercosur SMEs but also to other companies who are either competing with them or working with businesses from these countries in global supply chains.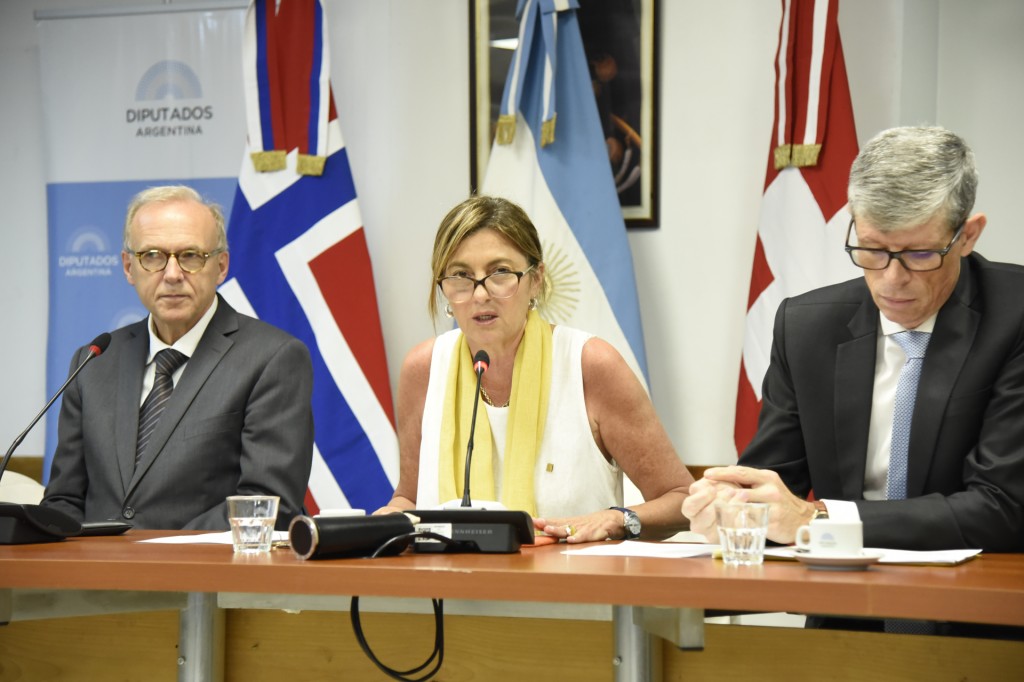 1- Import and Export Procedures: Faster and Simpler
Probably one of the clearest benefits from the agreement is that import and export procedures should become faster and simpler, and therefore reduce operative costs. This applies for example to sanitary procedures and rules of origin.
2- Lower tariffs
Another clear benefit from the agreement is a reduction on tariffs. Mercosur members will benefit from this immediately and it will take about 15 years for EFTA members, depending on the sector.
Mercosur is likely to benefit mainly from the export of commodities, especially agricultural commodities. EFTA members will benefit from industrial exports including chemicals, machinery and cod (yes, cod is considered as industrial produce in Norway, we learnt). The complementarity is clear and the agreement will help make the most of it.
Some concrete examples include: Mercosur will eliminate tariffs on pharmaceutical products (currently 14%), machinery (14-20%), chemicals (up to 18%), fish (up to 10%), textiles (up to 35%), and automotive parts (14-18%). The Swiss Economy Minister has indicated that around 95% of Swiss exports to Mercosur, a market of over 260 million people, will be free from tariffs.
By the way, the full agreement has not been published yet but we recommend this Inter-American Development Bank document for those of you interested in more detail.
3- Better business environment
Exporters, importers, investors and those in integrated supply chains will benefit from better dialogue mechanisms, dispute resolutions and less friction in business operations.
This all means that EFTA countries will compete for Mercosur markets in similar conditions to their EU competitors That is not an insignificant conclusion, whether you are in EFTA or in the EU (or the UK).
Some "WTO plus" commitments will also be in place, including the safeguarding of previsibility, which could be hugely beneficial when trading with countries such as Brazil and Argentina, where previsibility is not a particular strength.
4- Other sectors
Mercosur offers great opportunities for niche EFTA exports related for example to software, IT, and clinical trials, as the Inter-American Development Bank reports. With this agreement and given the likely improvement in the investment environment, Mercosur could also be a good base for EFTA companies to set up branches.
EY highlight the increased legal certainty and transparency as a key benefit. Very importantly, EFTA and Mercosur companies could integrate better now into global supply chains, the study says: "Through the FTA, MERCOSUR would have greater access to global chains, which would generate more investment, jobs and income. For companies certified as authorized economic operators (AEOs), the FTA would facilitate trading through the recognition as low-risk operators (i.e., in compliance with local legal requirements, such as safety, customs and tax) in both economic blocs."
In sum, a ground-breaking and hugely interesting agreement that can open up new markets for SMEs on both sides as well as make current operations more efficient. How the agreement will be applied in practice and what political goodwill prevails, remains to be seen, but it is clearly a huge step forward for international trade in general.
Would you like us to keep you informed?
If you would like to know more about Mercosur (we are based in Uruguay), and not miss any posts, then do sign up to our newsletter – you can also follow us on LinkedIn and Twitter. We also offer a bespoke briefing service for companies seeking specific sector news on a regular basis, get in touch if you would like to discuss it ()
How we can help
If you are interested in doing business with Mercosur, we offer market intelligence/research, market visits and partner recruitment services. Drop us a line and we can take it from there ()