A recent BuzzFeed article colourfully comparing UK and US supermarkets got me thinking how supermarkets here in South America differ from those I experienced (and learnt to love) for 13 years in the UK. Inspired by that article and encouraged by colleagues and clients, I decided to walk around a supermarket in Argentina (yes, Uruguay will be next, worry not) and see what I found slightly "odd" if looking from a UK perspective. I hope you enjoy the read – there are some useful snippets of information there even if the content, mind you, is more for the purposes of having a laugh than researching a market…
1- They adore their dulce de leche.
Just like their fellow Uruguayan neighbours, Argentineans love their sticky caramel sauce. They have plenty and plenty and plenty of it and arguing over the best one can bring out the strongest of passions. Arguing that I prefer Uruguayan dulce de leche could leave me stuck in immigration in Buenos Aires any time. It's THAT important to us.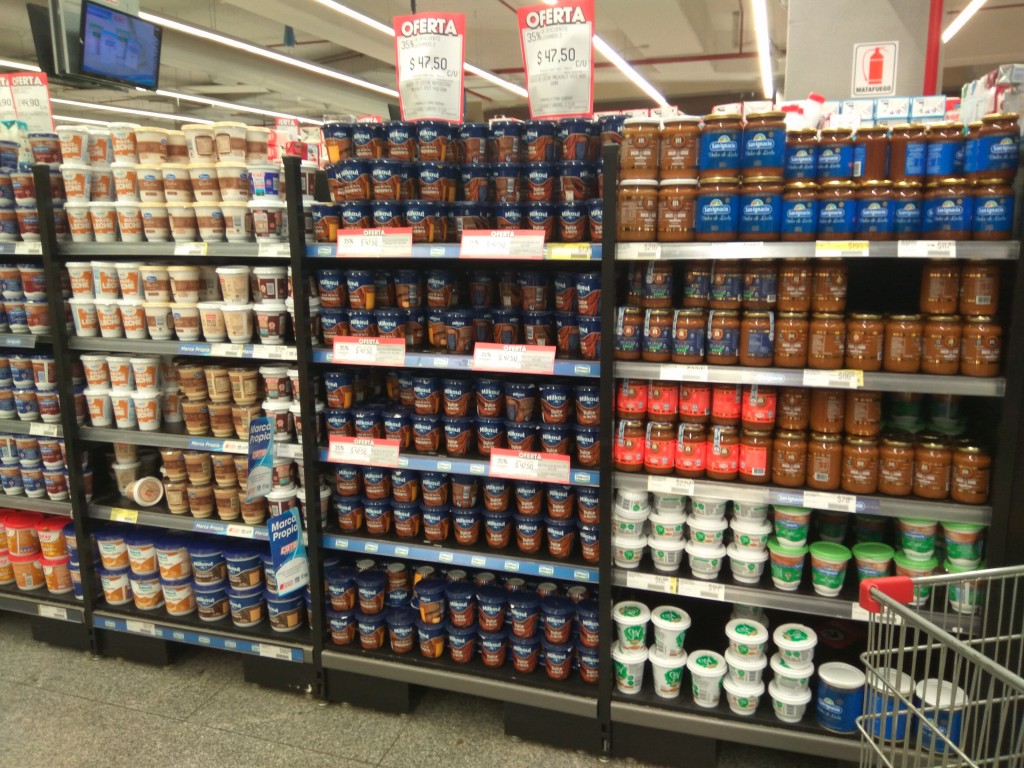 2- They love their alfajores.
Just like Uruguayans, Argentineans love their favourite sweet snack: two spongey biscuits, with a layer of dulce de leche (see above) in the middle, covered often in chocolate or meringue. They have packs and packs of them. I've been told the best come come from Santa Fe (Mar del Plata being the dulce de leche Mecca, mind you), so I'll have to do some digging myself (any excuse for a "rioplatense" to try alfajores, you see).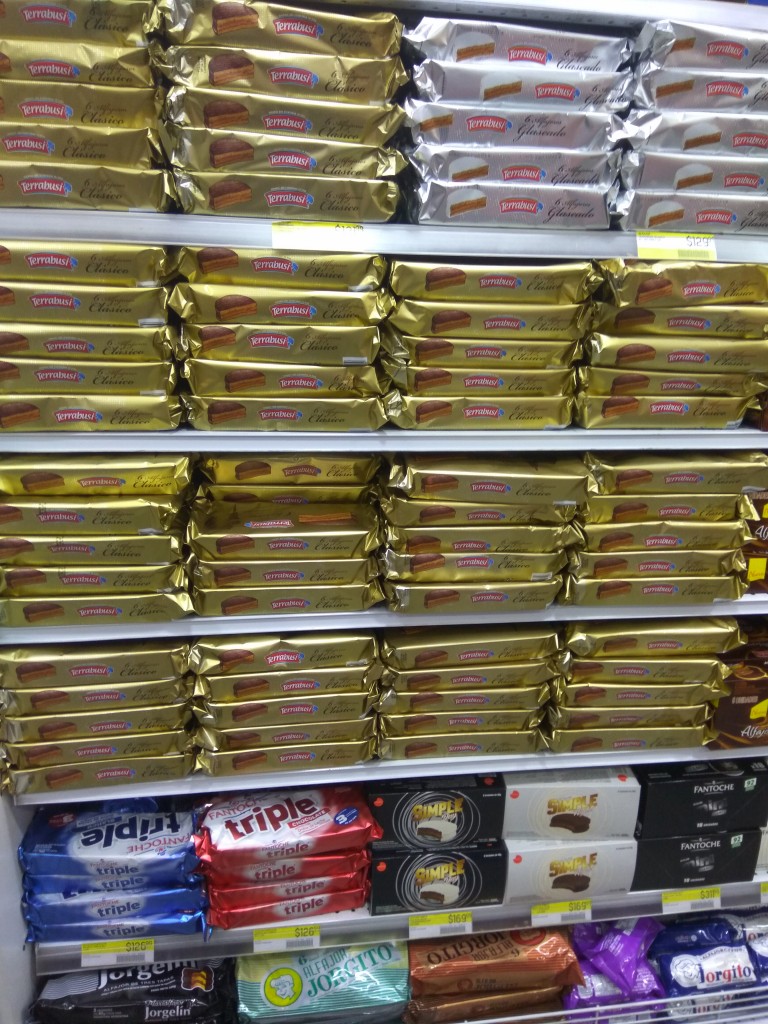 3- Crackers about crackers.
The UK is so big on biscuits and crackers that it fascinates me to see such an abundance of such a basic, nearly tasteless item, somewhere else. Crackers, I think, go rather well with "mate", the national drink, maybe that has something to do with it?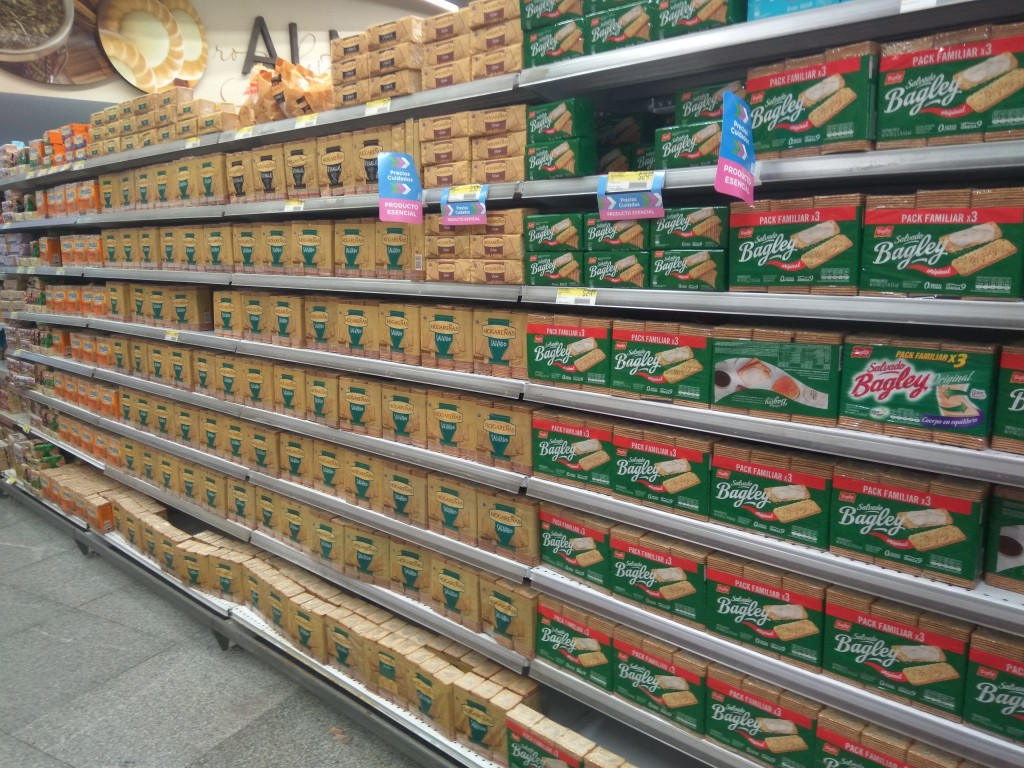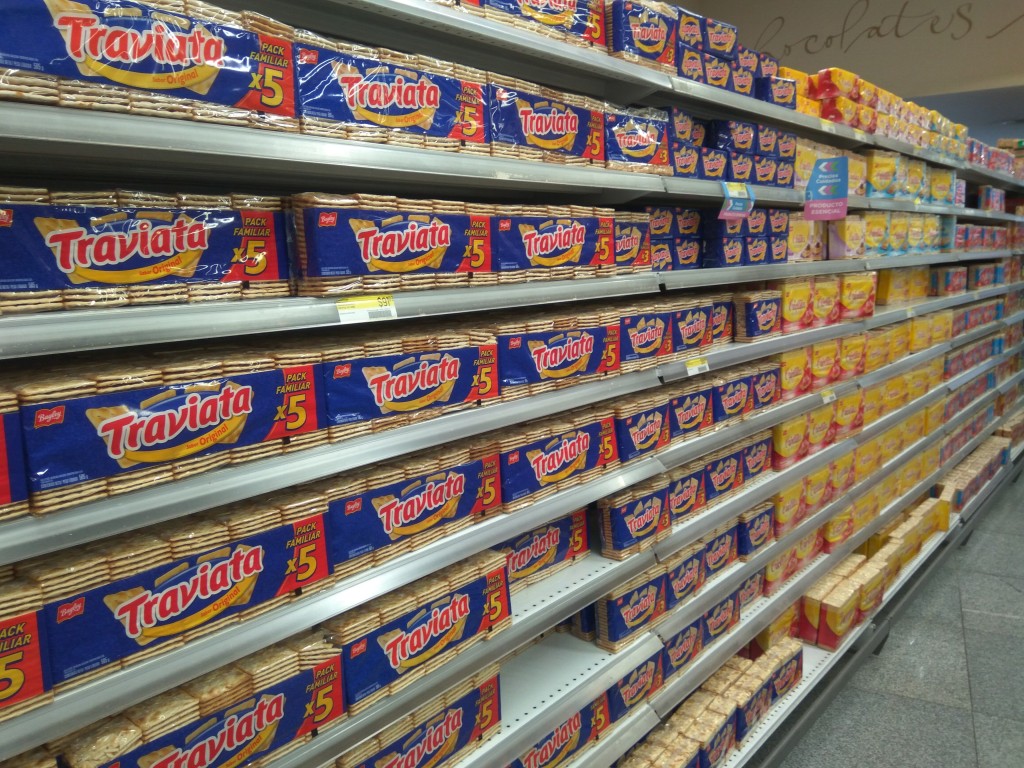 4- Mate rules.
Almost every country in South America has some version of this infusion, and it's Uruguayans you often associate with them. But Argentines do love their mate as you can tell by this display. And gosh, don't they just get a bit OTT with that football-inspired packaging… Also, check out the flasks, and the price of some of them!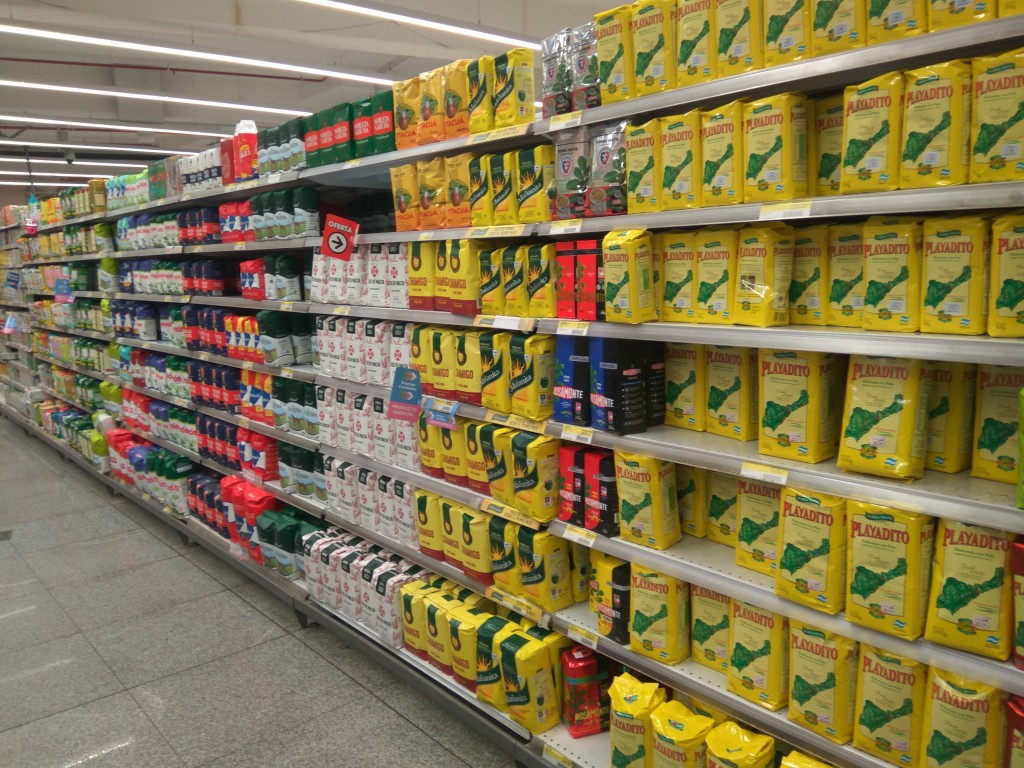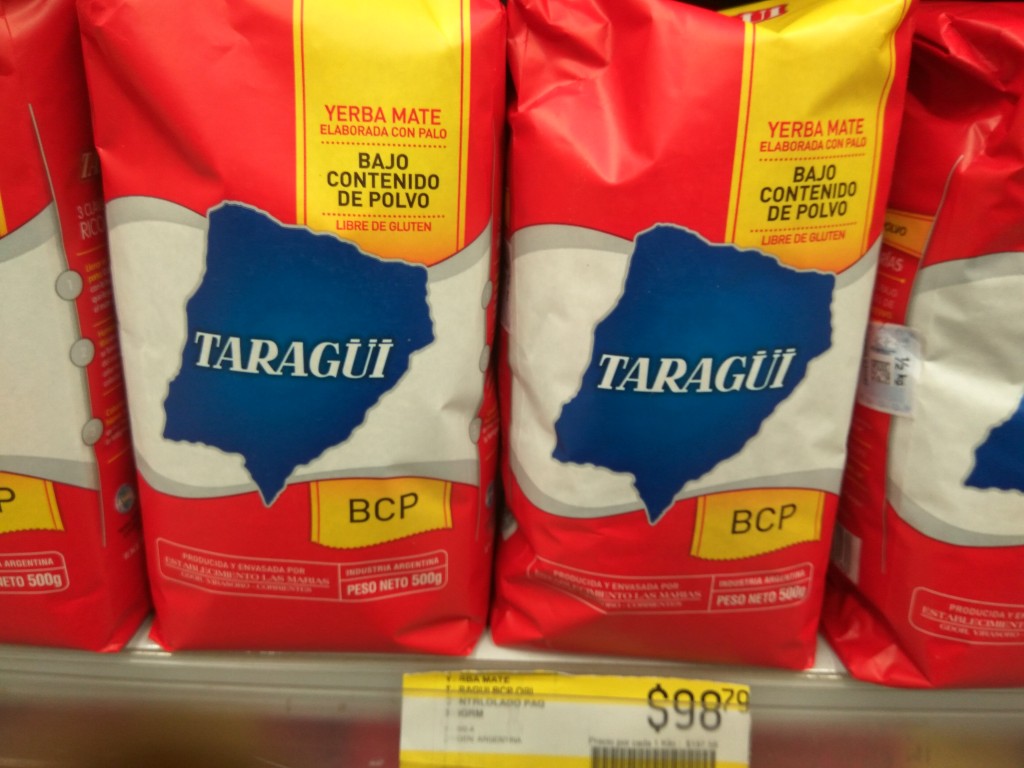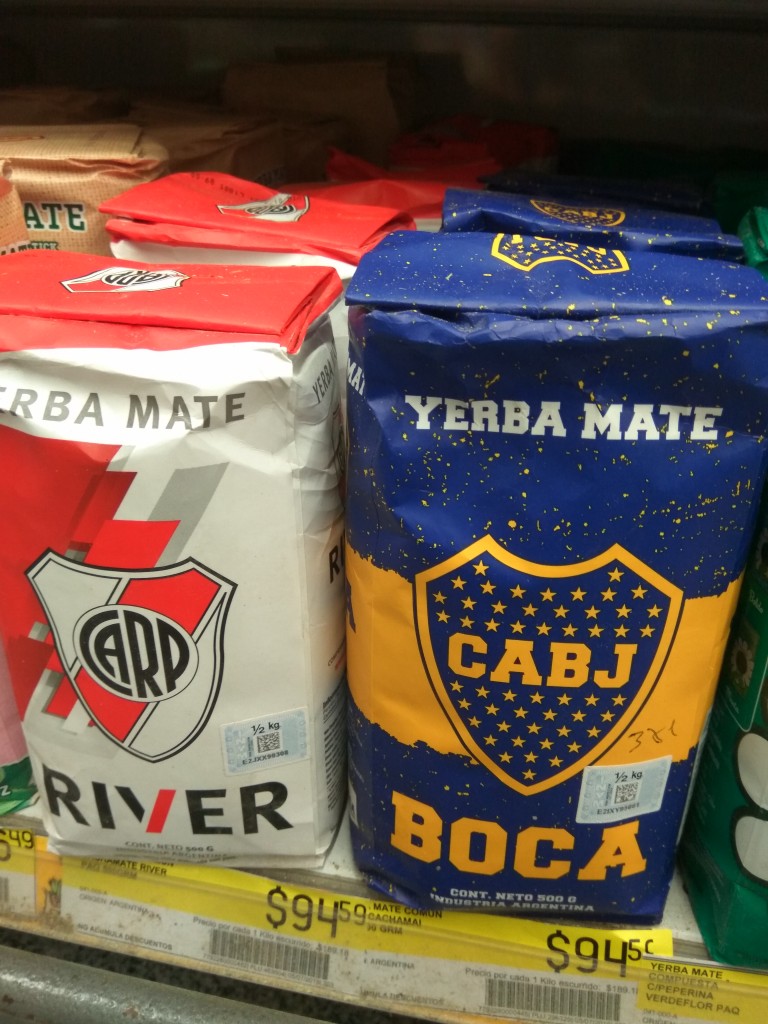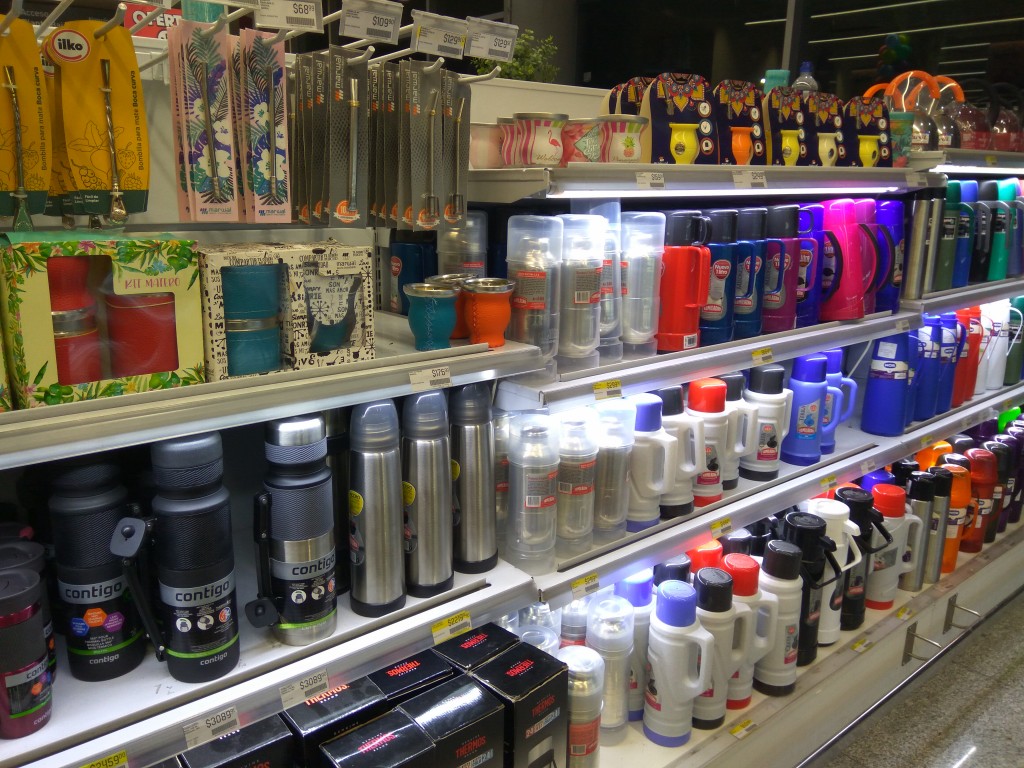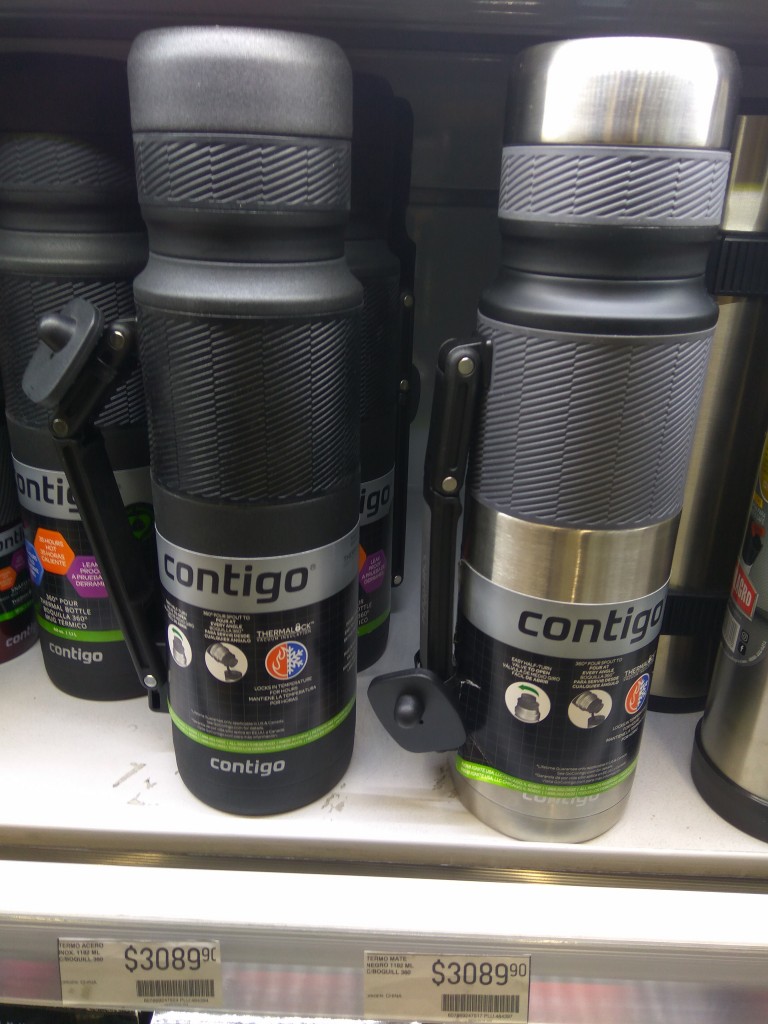 5- Time for tea.
The imported food area is normally quite small in Argentinean supermarkets and some often flock to Uruguay to gather imported delicacies (or to the duty free shops, more on that soon). This is understandable given that for over a decade it was difficult and expensive to import into Argentina, and to the current devaluation of the peso, which makes imported food and drink very expensive (high inflation doesn't help either, and neither does currency volatility). However, check out how Twining's has made some room for itself, literally, and how very English local tea producer Taragui have gone with their packaging…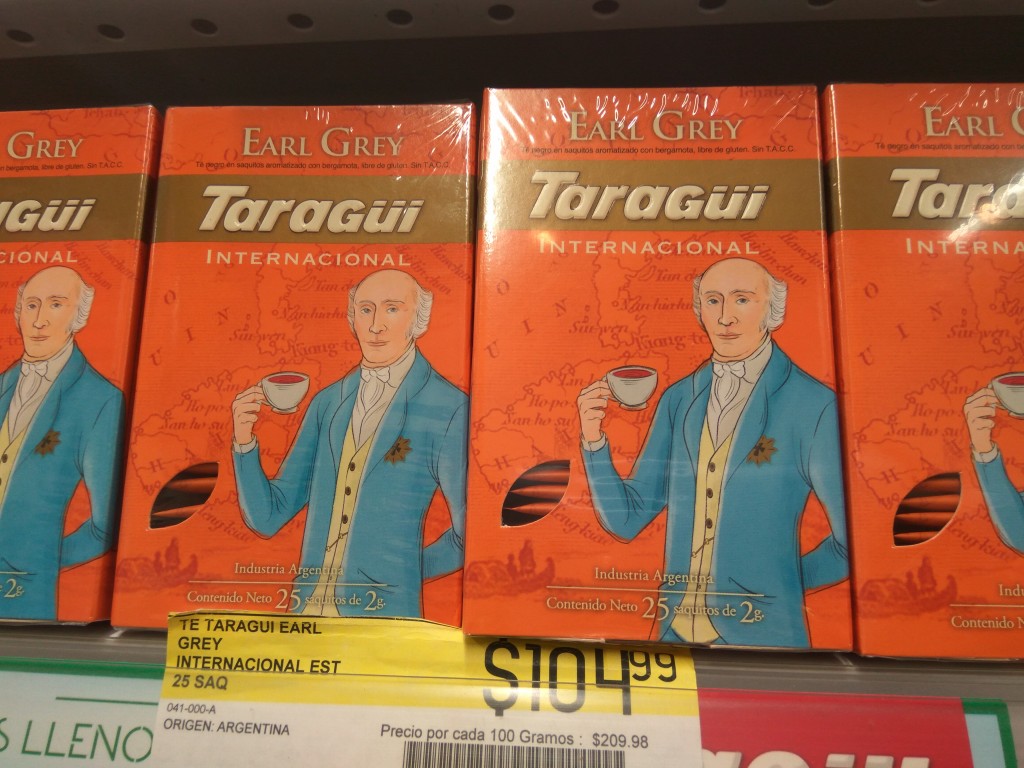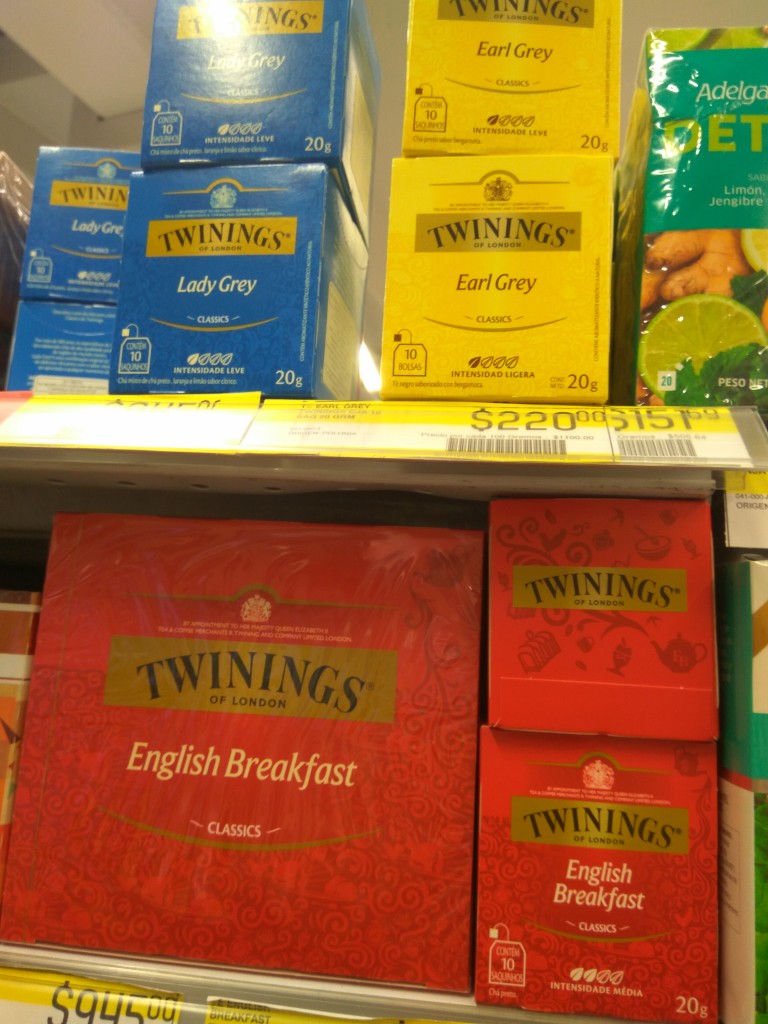 6- They cheat.
What?!
Not, this is not about Maradona or anything like that. When making "empanadas" at home (imagine a Cornish pastry but much, much nicer), Argentineans (and Uruguayans, ok) often go for a shortcut and buy ready-made "tapas" (pastry). I remember many years ago discussing the gluten-free market in Argentina with a UK manufacturer, and trying to explain that a range of bakery products in Argentina should try to include these "tapas"… here you see why: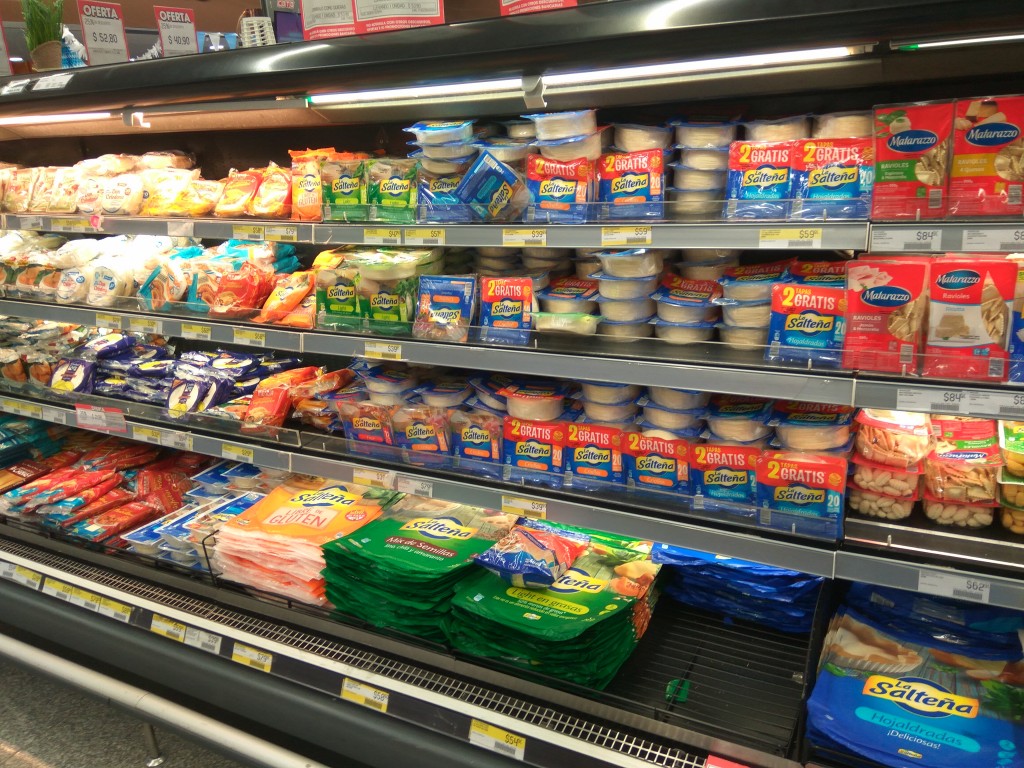 7- They can't barbecue properly.
Oh, dear, I have just infuriated 44 million Argentineans! (it's a national hobby for those in Uruguay, in case you don't know me).
Only joking. Uruguayans most usually would barbecue their world-class beef with wood, while fellow Argentineans seem to prefer charcoal (sighs) for their also renowned beef (and other meats). I hope to get invited to an asado or two in Argentina as a result of this post! Here's hoping…