I was recently on business in Costa Rica and Panama, two countries blessed with the most wonderful fruit in the world. Yet, the evident levels of obesity were difficult to ignore, as well as the overwhelming number of American-style fast-food restaurants. My European friends and colleagues are often shocked when I tell them about obesity in Latin America, mainly because most of them associate the region with the beach-ready Rio-style photoshoots that reach European magazines.
"The Panorama of Food and Nutrition Security in Latin America and the Caribbean report, noted that close to 360 million people – around 58 percent of the inhabitants of the region – are overweight with the highest rates observed in the Bahamas (69 percent), Mexico (64 percent) and Chile (63 percent)." (UN Food and Agriculture Organisation FAO, 2017)
This global obesity trend, which our region is unfortunately not alien to, means that British companies interested in selling a range of products to the region, will be well-placed here: from slimming apps through to training equipment for gyms, educational programmes on healthy eating for schools, nutritional supplements, plus-size clothing (in shortage, by the way) and, to healthy snacks, to name a few examples.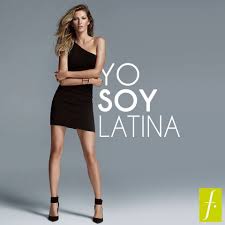 It seems like a contradiction, though, a region suffering from record-high obesity rates that's also so big on beauty and so incredibly body-conscious. Brazil, for example, is the fourth largest beauty market in the world, according to many sources. So if you're into beauty, Latin America in general is worth looking at, and Brazil in particular. I personally see new brands on almost every single business trip around the region, even when they face high import duties in some cases. Distribution seems to be the key here, and don't forget to target duty free shops.
Understanding how the region works, from the obsession with beauty to the effects of obesity, is hugely important for any British exporter. Don't assume Latin America is or isn't for you, research is key, don't rule out any market based on preconceptions. And things move fast in the region, particularly in consumer goods, so keep an eye on developments. Other trends to watch carefully are the increase in single-person households (with the consequent impact, for example, on food packaging), the increase in women in the workforce and in tertiary education, and the expansion of a clearly omnichannel way of communicating and buying.