When I was in Durham last month speaking at a DiT/North East Chamber of Commerce event on Latin America, I met Andy Fuller, who works in the oil and gas industry as a consultant "assisting clients with both code and regulatory compliance as well as integrity management systems (including ISO-55000 synergies), installation and pipeline FFP assessments" as well as "training in emergency preparedness for onshore assets, from the boots on the ground arrangements to the tactical and strategic levels."
After seeing him nodding throughout my presentation, I thought I'd meet this guy, who told me had actually been to Chile and that my presentation resonated with him. And then he shared with me one of those very colourful stories that all of us who work in international trade tell each other at airport lounges and the many waiting rooms that we visit all over the world… I asked Andy if he could share the story with us, and he agreed: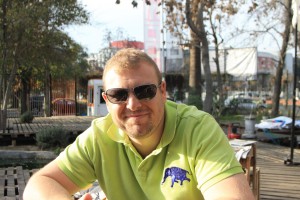 We all recognise the Union Jack, or the profile of the Queen. These are symbols of Great Britain which are iconic and known around the world. We could say that British engineering and industry are also icons around the world, but how far does this filter down to breaking down and promoting country and regional branding? Scotch whisky and the London black cabs have achieved this….but what about people?
Let me tell you a story…
I was helping a mine develop its emergency preparedness and response capabilities near Salamanca, Chile, working at around 2000m above sea level (awesome views!). I had been in the country a few days and was enjoying the climate (around 19 degrees, bright and sunny – being from the North East of England anything above 5 degrees is brilliant). I had been learning about the operations and meeting a number of staff. I was standing in a lift with my company rep and a couple of operational staff and there was an impromptu round of introductions. Then followed one of the best and shortest conversations I've ever had:
–          New friend:  Are you from Newcastle?
–          Me (with a look of surprise): I am, yes, have you been there?
–          New friend: No.
–         Me: (intrigued, and hoping he won't say he's a Geordie Shore fan):  Did you recognise the accent?
–          New friend: No.
–          Me: Then how did you know?
–          New friend (looks me up and down and simply says): No jacket!
I never knew the Northern aversion to wearing jackets had travelled to the other side of the world! The lack of jacket and constantly wanting my sleeves up, quickly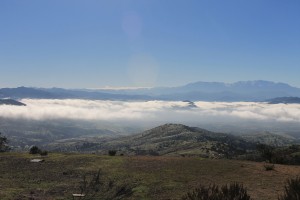 become the ice breaker when meeting new people….the lift conversation got around the site quicker than I did.
I've worked in Chile a few times now and love getting to know the way life works, as well as exploring when I'm not working, from Punta Arenas back up to Salamanca. With such a friendly disposition it does feel a home from home – with or without a jacket!