Many of the British MDs and international sales directors I speak to sound a bit puzzled when I mention if they have considered exporting to Peru. "Pe-ru?" – they ask – "why Peru?"
Let me give you a few reasons why considering this Andean country in your export strategy is totally worthwhile:
1- Growing economy
In 2010 Peru's GDP grew 8.3% compared to the year before. Impressive? Well, annual growth for 2011 was 6.3%, 6.1% in 2012, 5.9% in 2013 and even in a less favourable recent context with a sharp decline in commodity prices, Peru managed to grow 2.4% in 2014 and 3.3% in 2015 (all World Bank figures).
In 2013, the IMF called Peru "Latin America's Economic performer" and, looking ahead, the World Bank forecasts GDP growth of 4.2%, the highest of any South American country.
Growth means pressure on every sector of the economy: mining, agriculture, infrastructure, education, healthcare, transportation and more…
2- Stable government and sound macroeconomic policies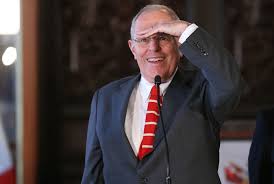 A new and very pro-business, pro-investment government was voted in last year, head by economist Pedro Pablo Kuczynski ("PPK", pictured here). Business confidence is high and foreign investment keeps coming in.
Try doing this: Google "Peru Economy" (search for news). The three first news stories I found today were:
"Peru president raises 2017 economic growth view to 5 pct" (Reuters, December 2016)
"Peru economy to grow 4.8% in 2017 thanks to legislative decrees" (Agencia Andina, January 2017)
"Peru beats fiscal target with 2.7 pct deficit in 2016" (Reuters, January 2017)
3- Peruvian business attitude
It's not an easy country to navigate in business terms. But I've travelled to Peru at least 10 times in the last four years and I've learnt to admire its business people. They don't rush, they take their time. They are very educated and appreciate British products, particularly those niche, high-quality products with lots of design/engineering/added something that Britain is so good at manufacturing/offering. Peruvian engineers and technicians are very open-minded and very well trained. They have also incorporated talent from other countries like Argentina, Colombia and Chile (I've seen this personally in energy companies, big retailers and other businesses, helps that I'm good with accents!).
4- Less crowded market
Exporters tend to pay a lot of attention in South America to Brazil or Argentina. If they want to try smaller markets, they might go for Chile. But many totally miss Peru, mainly out of lack of knowledge and understanding of the opportunities. Which means that your competitors might not yet be in Peru, and that you will have the time and the space to build your presence with less competition than in Chile, for example, which is so crowded, or Brazil and Argentina, which come with other challenges and risks.
5- Open to trade
It's fairly straightforward to import into Peru and fairly cheap if you consider that they have a free trade agreement with the European Union (unlike Brazil or Argentina). Make the most of it before Brexit!
We are currently working with three UK clients on Peru (in automotive, energy and industrial engineering projects) and we have supported other clients in Peru before. I look forward to learning more about this low-profile yet high-potential country this year. Hope you consider it, too, for your Latin American export journey.