It's exactly three years since I arrived back in Uruguay after 13 years in the UK. An "interesting" process at times (if you're not fully conversant with British English, that means it's been occasionally a real nightmare) but a hugely positive move overall.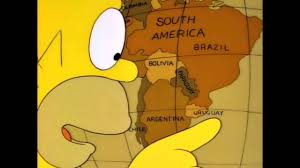 Uruguay is no longer a secret in Latin America, our little corner of the world (with 3.3m people) has attracted media attention worldwide thanks to a rather colourful president, some progressive legislation, the comparative chaos of our neighbours (Argentina and Brazil), our "quiet democratic miracle", the focus on renewable energy, and the stunning/controversial performances of our world-class footballers.
Still a land of opportunities for foreign companies, what's beyond the obvious for foreign investors and exporters? Why look beyond the media hype and consider Uruguay seriously for your business? Here are just a few opportunities to get you thinking:
–          Financial inclusion – one of my favourite pieces of legislation, and not really trumpeted by international media, it's slowly but surely advancing, and offers plenty of opportunities for those who grasp the potential and move fast on the regulatory front.
–          Uberisation – not without resistance, the "collaborative economy" is getting stronger. Uber (like Airbnb) has landed and so it has opened up the debate. Plenty to think about here.
–          Cannabis – American, Canadian and Dutch companies are starting to research and invest… this is more than "fun and games"…
–          Renewables – definitely an area of interest, with very positive and stable legislation that incentivises investment
–          Retail – a small country with relatively high purchasing power for the region, Uruguay is an ideal test market for retailers. In the last three years I have seen the likes of Clarks Shoes, Aldo Shoes, Under Armour, GAP, Zara and Forever21 either start or consolidate operations in the country
–          Tourism – a relative safe country, with plenty to offer, Uruguay's tourism sector is attractive, despite the country being far from cheap. A leader on LGTB rights, the government is betting on this and other segments to look beyond the region for tourists.
So lots to look into, plenty to explore.
Could Uruguay be the hidden gem in South America you were looking for?