Isn't that a revelation?
If you have dealt with Argentina in the last few years, in food technology or any other product areas, you will know how tricky it is. One of the most protectionist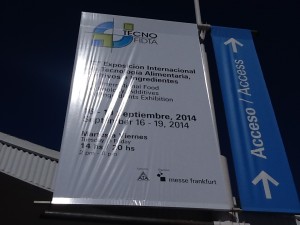 countries in the world, Argentina is a minefield for exporters from all over the world.
With that in mind, the title of this post will surprise more than one experienced exporter. What?! Can you actually export anything to Argentina? And food technology? Really?!
Well, I saw it for myself at Tecno Fidta this month, one of the largest sector trade shows in the country. And it did surprise me, too. So let me share just a few observations from this show with you:
1-      The variety of imported products surprised me: from food and drink processing machines to packaging ones, from bakery equipment to pumps, cutters, bottlers, refrigeration, automation and much more.
2-      The origin of these products also surprised me: plenty of European and North American companies, and not that much Asian competition. I was also expecting a stronger Brazilian presence (they are Mercosur partners, after all), but they were suspiciously quiet…
3-      The Italians clearly had the strongest contingent. They even handed out a "La tecnología italiana en Tecnofidta 2014" brochure (no translation needed!) with details of the eight companies that the Italian Trade Agency was there to support (there were more working independently).  Now, they pay the same import duties as UK companies but I didn't see many Union Jacks…
4-      There were also plenty of local companies, proud Argentine machinery manufacturers that also export heavily across the region. There is clearly scope to supply them, too.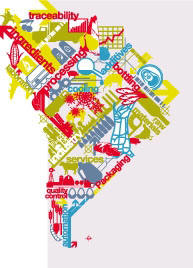 5-      Although the Italians had a very strong presence, they were not alone. German, Canadian, American and Japanese manufacturers were also present, as well as the very odd British company. Some names? SPX/APV (US), WCB Ice-cream (US), Thimonnier (France), Busch (Germany), Pattyn (Belgium), Thermofin (Germany) and VetterTec (Germany).
So it is perfectly possible (although we are not saying it's easy) to export food & drink machinery and other associated products to Argentina. A country with a strong internal market but also with powerful regional and global food and drink exporters. Maybe the barriers can be overcome. With patience, time and some respectable investment. Some are doing it. Some clearly can.