Shopping in Montevideo
It's no secret that I'm rather fond of "retail research" or, as most people call it, shopping. And whenever I travel around South America, those of you who follow me on twitter  (as well as our newsletter and blog readers) can have a glimpse for what shops in places like Buenos Aires, Santiago de Chile or Lima look like. And, working with British exporters, one develops an eye for British brands and goods. From supermarket shelves to luxury stores, we've covered a lot in this blog recently. But how are we doing here at home?
Uruguay is where I'm based now, and the retail scene seems to have changed dramatically in the last 10 years – remember that this small nation can boast 11 years of continued economic growth, and international retailers know it well. Uruguay is also strategically positioned between Brazil and Argentina, so its small international market of just 3.4 million people expands considerably…
So last weekend I wondered around a couple of shopping centres and couldn't help wanting to share some of the old and the new shops with you… and some British gems, too…
The not-so-old
1-      GAP
GAP opened its first shop in Uruguay in December 2012. The Montevideo store marked GAP's expansion into its second market in South America, after Chile. The chain also has an agreement to sell at duty free shops in Uruguay's profitable borders.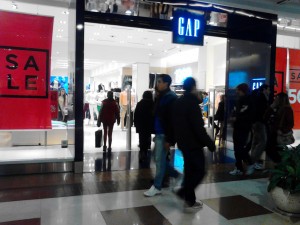 2-      Magma
A bit of a revolution in Uruguay has been local multi-brand retailer Magma. Innovative and very fashionable, Magma offers as part of its imported products some legendary British brands like Dr Martens, and now also Hunter Boots.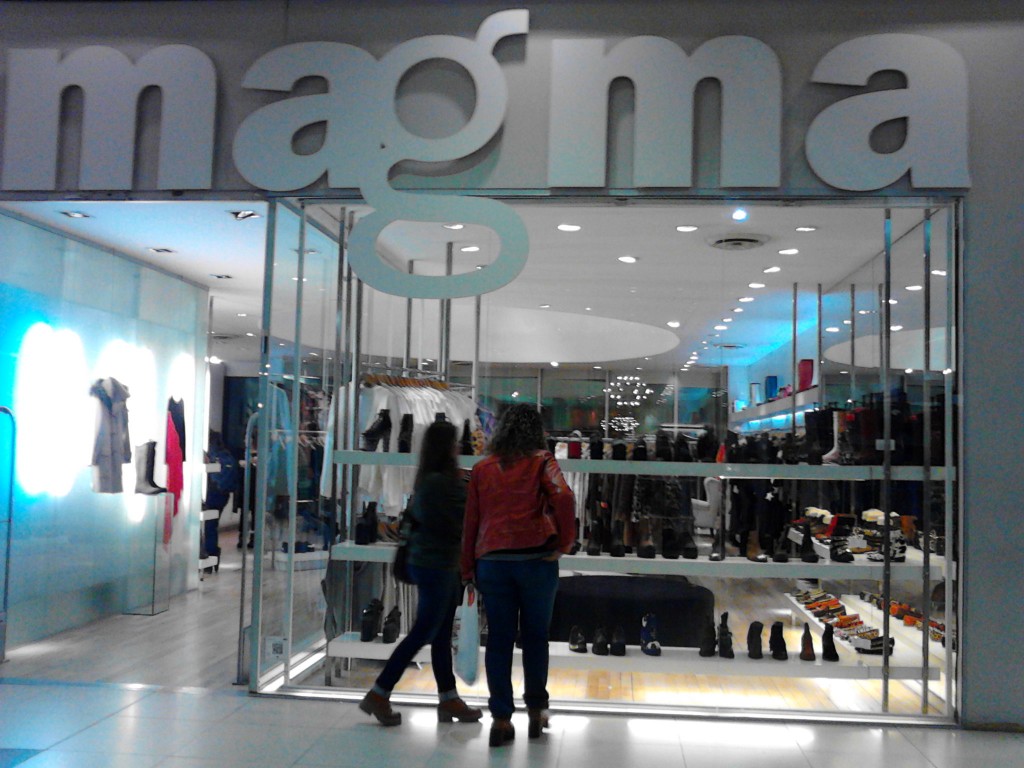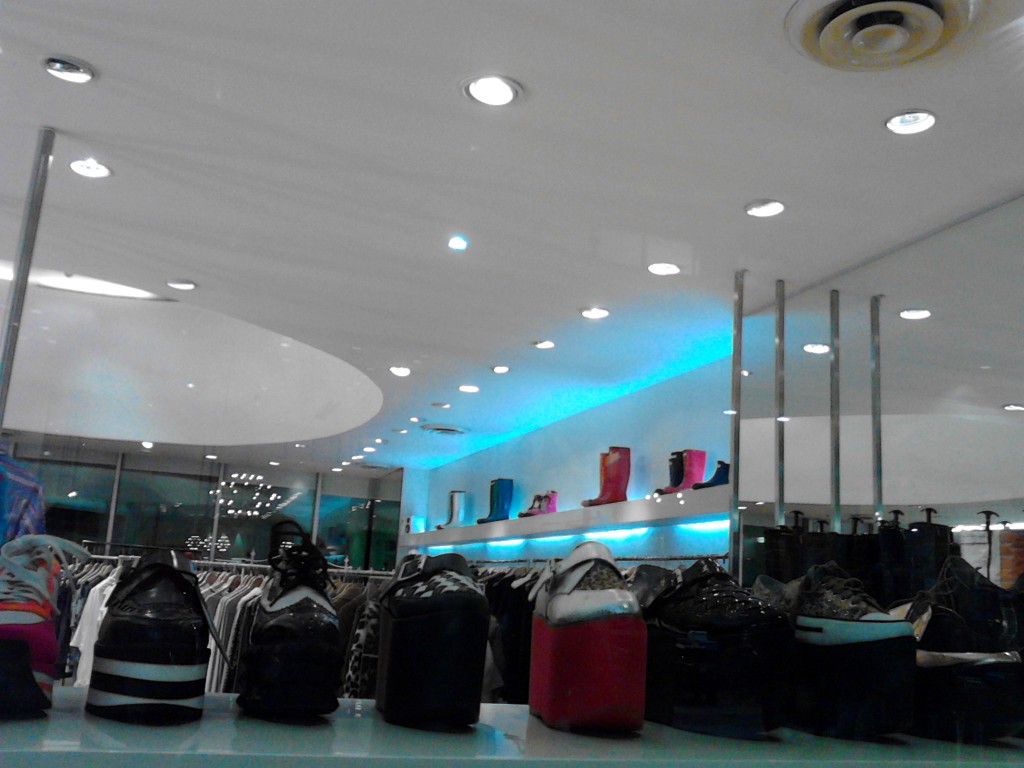 3-      TITS
I had to, sorry. Two export lessons here: 1) make sure your brand name can stand the test of translation (TITS is a Uruguayan store, clearly not a British one) and 2) make sure you know which dates/occasions are relevant to your market. Here on the photo you can see 24th August mentioned: this is nostalgia day in Uruguay, a night for partying, and a key date on the calendar of those selling goods and services from alcoholic drinks through to chauffeur services, and for those in event management, marketing and merchandising.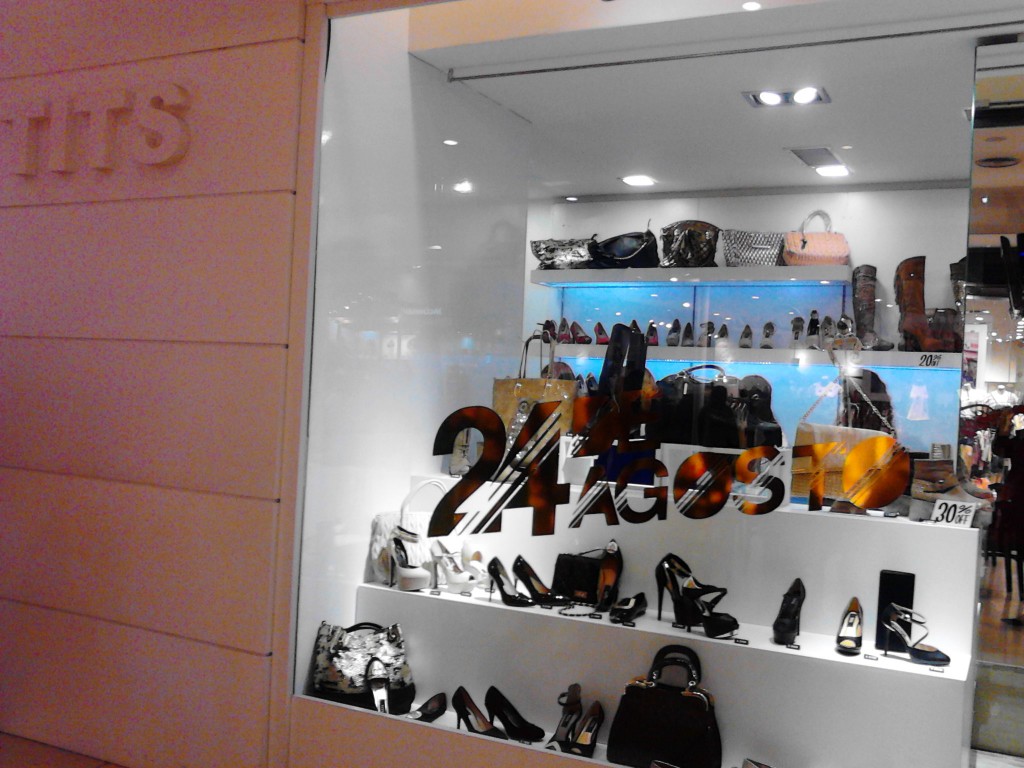 The brand-new
4-      Zara
Zara has been in Uruguay for quite some time (about 15 years) but this particular store is brand new and, apparently, it's the largest one in Latin America. Impressive for a small country like Uruguay. Zara have also recently opened its first "Zara Home" store in Uruguay, the fourth in South America after Colombia, Peru and Brazil.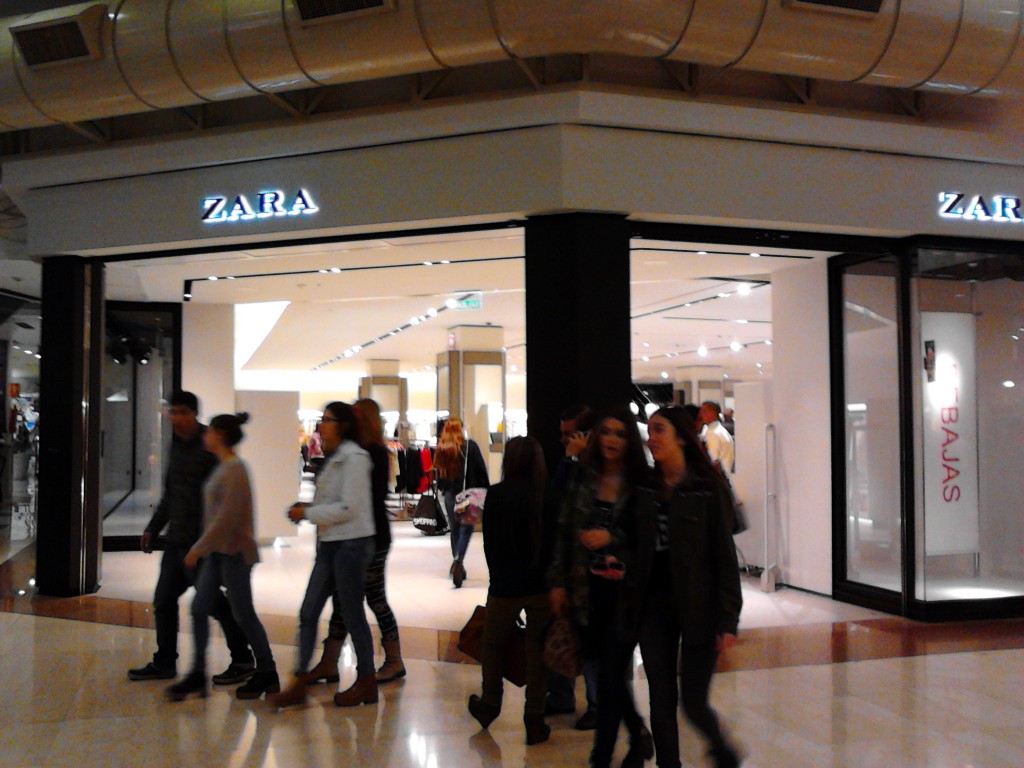 5-      LEGO
The first Lego store in Uruguay opened last weekend. Considering how expensive Lego toys are in Uruguay (after incredible import taxes), this was a surprise to me, but it shows that there is a consumer ready to pay for it. Lego toys have been available at duty free shops in Uruguay's borders for a while.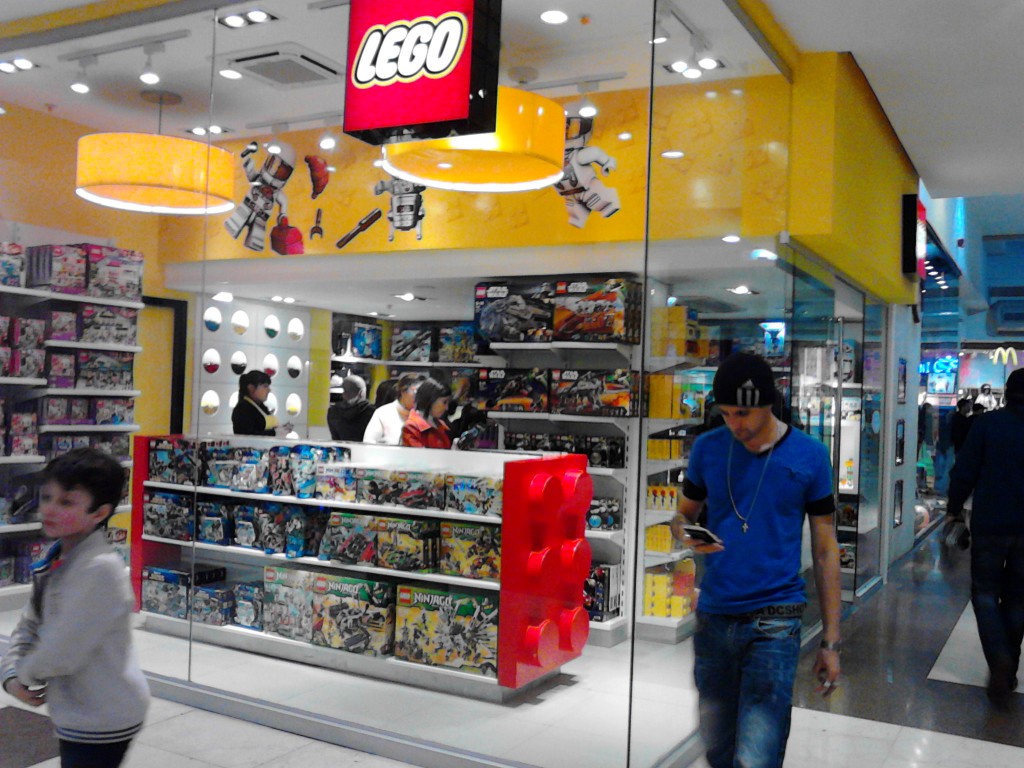 The Brits
6-      Hunter Boots
Arriving fairly recently in Uruguay, Hunter Boots are already a fashion phenomenon here amongst those who can afford them. We've seen their distribution network expand in the last year and a half, aiming mainly at trendy multibrand stores.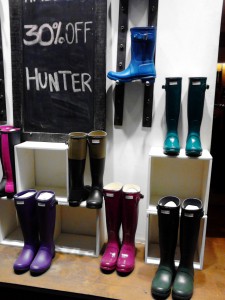 7-      Clarks Shoes
Well, well. We wrote about Clarks Shoes arriving in Uruguay back in November 2012. But this weekend we spotted this gigantic board: Clarks Shoes are indeed expanding in Uruguay, big style.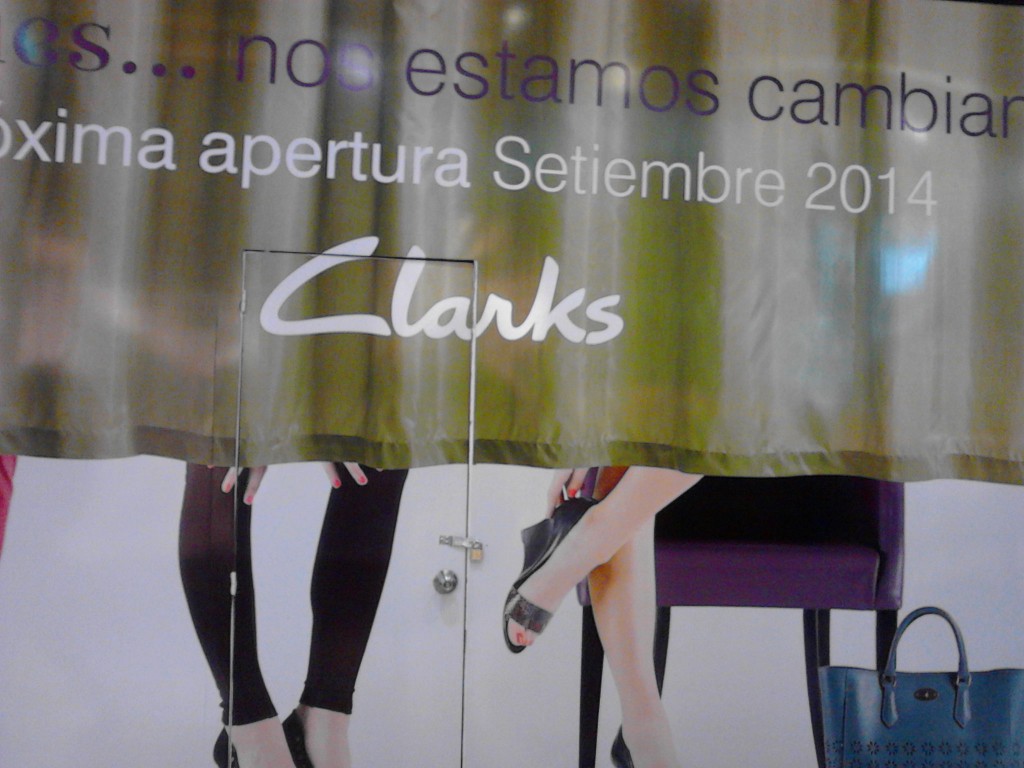 And another export lesson here: what a brand represents back home is not always what it represents in new markets. Clarks Shoes in Uruguay are expensive, compared to cheaper Brazilian brands (remember Uruguay's part of Mercosur) and the marketing team is clearly betting on positioning it as a quality, trendy brand.  The British imagery used is powerful with lots of cultural references, particularly to London. As we've  said before, British sells.
We'll be watching this development closer… My main question is whether or not the new Clarks Shoes store will offer children's shoes. In a country where it's almost impossible to get children's feet measured (and where sales assistants are poorly trained to serve this market), I think the Clarks' advantage could be this service. Let's wait and see.
I hope you've enjoyed our shopping tour – sign up to our monthly newsletter to not miss any of our posts!