Worry not. I will not discuss fashion itself here. I'm definitely not a fashionista, and I am not a fashion economist (yes, they exist). But when you get invited to a fashion design event that nurtures new talent in your beloved country, and when that event is sponsored by the British Embassy, you go. Because, as UKTI say, Fashion is GREAT Britain.
ASI FUE EL DESFILE DE LUMINA 8 PUNTA CARRETAS SHOPPING, MONTEVIDEO-URUGUAY from Punta Carretas on Vimeo.
That was Lumina 8 (#lumina8 if you're one of us on Twitter) last night at Punta Carretas Shopping Centre (my favourite shopping centre in Uruguay, much missed when I lived in the UK). I will keep this short because I just can't wait to share with you the pictures of the truly amazing collections presented by five incredibly talented young Uruguayan designers. This is what I (not the fashionista, remember, the international trade consultant) would like to highlight from the event:
The biggest prize at the biggest event of this kind in Uruguay was a trip to the London Fashion Week. That says it all: Britain is still cool, and London has its well-deserved place as a highly sought-after fashion/design destination. British design sells. Make the most of it.
When Hugo Swire was visiting a few weeks ago and asked both about tourism and luxury goods, well, he had both of those at Lumina! British tourism (of the premium/design kind and those based around events such as the LFW) has a lot of potential to develop across South America. And luxury, too. And both ways.
Which brings me to my final point: South America in general and Uruguay in particular have a lot of talent. A lack of opportunities, too, and in the case of Uruguay, a very small market. There's room for nurturing this talent. British education has a role to play here and I am sure that a lot of young Uruguayans craved the amazing second prize: a course at the Central Saint Martins and London College of Fashion in Buenos Aires – yes, Buenos Aires. Education is one of Britain's main exports. And there are eager customers here.
I leave you with some pictures from the amazing show and thank the British Embassy in Uruguay for supporting our country's young designers. I would also like to congratulate all finalists including the winner, Gustavo García (wow!).
Fashion is definitely GREAT and, whatever others might think, it still comes with a British accent.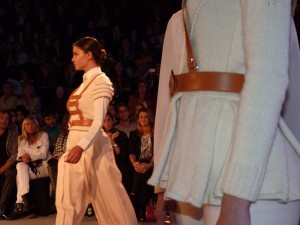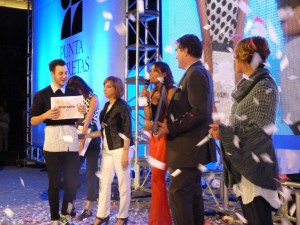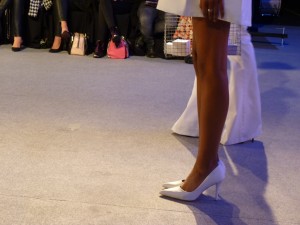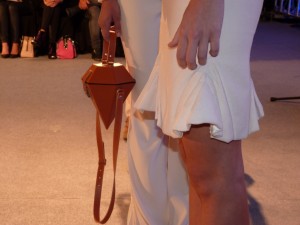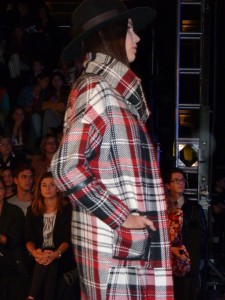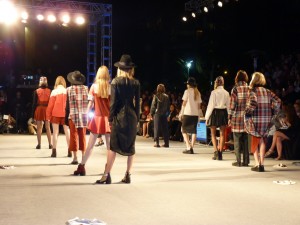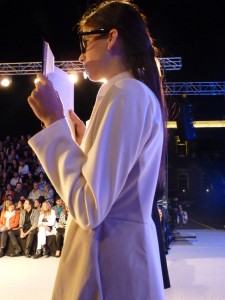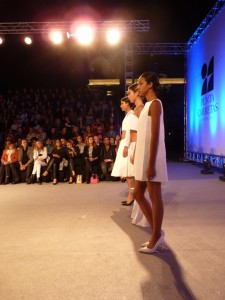 PS A bit more fashion this weekend here in Montevideo at ITAU MoWeek. We checked it out before, another promising event.