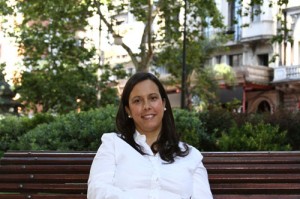 I am so excited to post our 100th blog posts on our new website.  Yes, since June 2011, I have posted 100 blogs from 'Is there a market for British luxury consumer goods in Latin America?' to 'Recruiting an International Sales Team'.  As most of them are just as relevant today as they were when written, I have put together a compilation of all 100 blogs so that you can easily check back through the earlier entries.
What an amazing journey we have had at Sunny Sky Solutions since our first blog.  We have helped many UK businesses understand and successfully access markets such as Brazil, Chile, Argentina, Mexico and my native Uruguay.  On this celebratory blog, I wanted to highlight a very special client of ours.  I spoke to Stewart Gordon-Smith at Meech International, twice winners of the prestigious Queen's Award for Enterprise: International Trade in 2009 and 2012. So let's hear what he has to say…
– Why did Meech International decide to expand into Latin America?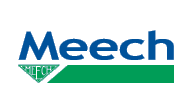 The growth of economies and corporate business enterprises in Latin America made it a hard region to ignore; setting up a distribution network was a logical expansion for Meech. Our focus initially concentrated on Brazil and Argentina.  These markets were the most diverse and offered us the best chance of finding local distributors (because of size). Meech supply industrial equipment to a wide variety of markets including the plastic, print, medical, pharmaceutical, electronics and automotive industries.  So it was imperative that the right distributors were found for the right industries.  The timing of further expansion into Latin America was partly decided as a result of political events such as the Pacific Alliance.  Industries within these Member States could increase their global trade without the import and export restrictions traditionally found with Mercosur (Brazil, Argentina, Uruguay, Paraguay, Venezuela) Member States.  For this growth to happen companies would have to make investment into new processes and technology and Meech could help make this happen.
– How did you start?
We initially expanded into Brazil and Argentina after identifying companies that could potentially represent and promote the relevant product ranges.  Dealing with Latin America needs an investment of time and resources.  It is no good signing up a distributor and leaving them to sell your product.  To achieve the best results you need to be there and work with them.
– How about support?
British engineering and British products are thought of very highly, so the "Made in Britain" badge offers agents a certain prestige.  However this has to be backed up with regular visits and phone calls. Supporting distributors allows things to happen and projects to progress.  The business people in Latin America want to know that you actively support your products in their country, which gives them confidence to purchase.
– What were your main challenges?
When dealing with the Mercosur Member States (especially Argentina and Brazil), import taxes and restrictions are a major issue.  Argentina is possibly the most complicated, as imports have to balance with exports, before you or your agent can get permission to import your goods.  However, Argentina is also a very good market with masses of potential.  You just need to find the right agent who understands the importation system. Local pricing is competitive and added taxation can make your products seem expensive when compared to local manufacturers. This is a hurdle you have to (and can) overcome.  One way to do this is to focus on the added quality.  The perception is that European goods are of a higher quality and better value.  People do not want to, but will pay more for quality.
– What have you achieved so far?
Meech now have two agents in Brazil and two in Argentina, all of them are actively producing sales leads and business opportunities.  Since the appointment of these four agents, Meech have worked closely with Sunny Sky Solutions to find additional distributors.  This has led to Meech recruiting two distributors in Colombia, one in Peru, and one in Chile, who also will provide support in Paraguay, Uruguay and Bolivia.  In addition, Meech are now working with Sunny Sky Solutions to find a second distributor in Mexico.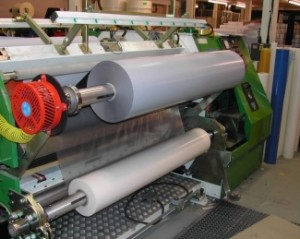 – Based on your experience, what would your advice be for a British exporter targeting Latin America?
It is important to understand the market and the people and how to get your message across.  Emails have their place but they are not the best way of communicating in Latin America.  We think you need to build a strong relationship with the distributor and the only way to do this is with a personal touch.  Make sure you spend some time with the distributor and always be on the end of the phone. It's also important to have a strategy and choosing a company like Sunny Sky Solutions will help define that strategy.  They can produce market reports, find potential agents, set up an interview schedule and even support you through the recruitment process.  The more help and the closer you work with the market research company you instruct, the quicker and better the results will be. Finally any company wishing to expand into Latin America would need to look at it as a medium term project; they cannot expect overnight success.  However by using the resources available the process becomes a lot easier.