Uruguay is a country of just over 3 million people, but it definitely punches above its weight, and not just in football. This was very clear to me when I attended the "Feria de la Construcción" last week in Montevideo. The construction show was impressively well organised, very large and surprisingly dynamic. As it is often the case in Uruguay, the show served both trade and consumers, but it had a clear business and relationship-building focus. If you work in construction, you just don't miss this show.
My key findings from the show, or what caught my attention the most, was: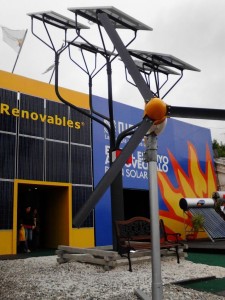 –          The focus on renewables, which is strongly pushed by both the private and the public sectors, in order to diversify energy resources.
–          The amount of imported brands available (remember just how protectionist Mercosur tariffs are and that Uruguay borders Mercosur partners Argentina and Brazil).
–          The very strong presence of Spanish, Italian and German brands. We found a handful of British brands (at least clearly advertised as such), particularly in home heating, but not as overwhelming as products from other countries.
–          The variety and diversity of products, services and technologies available.
–          The willingness of local businesses we consulted to consider importing and/or distributing British products. Most of them are not currently trading with the UK but have a very positive image of British manufacturing and construction.
We have already covered some opportunities in construction in Uruguay on our previous guest blog post by local architect Gabriela Pallares and here are some interesting facts:
–          The President of the Uruguayan Construction Chamber considers that 2012 was the best ever year for construction in Uruguay, and 2013 will be the second best. The drivers of this growth are not just only public works and home-building but new developments that reflect the new productive structure of the country, such as free trade zones, ports, retail, industrial plants and agribusiness.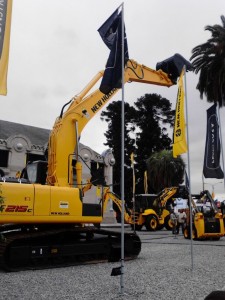 –          Uruguay XII, the export and investment promotion agency (Uruguay's UKTI equivalent), shows that construction is the main sector for foreign investment in the country. In 2012 the construction sector employed 70,000 people, a historic high, and represented 9% of GDP (compared to 4% in 2003).
–          Social housing is a key sector for the continuing dynamism of the Uruguayan construction sector. We will cover social housing later this year in a blog post we are preparing for you on trade and investment opportunities.
Don't want to miss out on our valuable content on business in Latin America?  Follow our company page on LinkedIn or you could also sign up for our free monthly newsletter.