This blog is about getting you thinking outside the box – three countries and three sectors – mix and match – and see the results!
Brazil and Textiles
Childrenswear Buyer Magazine (CWB) reported in its March/April 2012 edition a 25.2% increase in textile and clothing production in Brazil between 2005 and 2010, quoting information from Textile Intelligence. It also highlighted that Brazil is the world's fifth largest textile producer and fourth largest clothing producer. Personally, this makes me think of all those fantastic UK manufacturers that work alongside the textile industry worldwide…
Argentina and Publishing
The publishing sector in Argentina is fairly stable, with around 50 million books being sold every year, an average of 1.2 books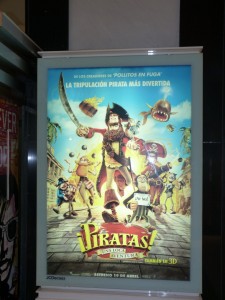 per person, a fairly low rate when compared to other countries, says Apertura. The article reports that Argentina, Brazil, Mexico and Colombia concentrate 81% of the publishing industry across Latin America. E-book penetration is still very small but forecast to grow towards 2015, with ebooks being around 40% cheaper than their printed equivalents.
Peru and Retail
Latin American consumers, traditionally focused on European and US brands, are increasingly more knowledgeable of regional brands. For example, America Retail reports that Saga Falabella, a major department store in Peru, is now stocking Argentinean brands María Cher, Las Pepas, Ayres and Trosman. The store is actively looking worldwide for new and exciting brands – particularly in the luxury sector, which has shown record growth in Peru.
Our point is: whatever sector you are in, the key is to understand each individual market in Latin America (a country, a city or a neighbourhood) and be in tune with what your client (whether end consumer, distributor or another business) requires. Niche sectors can offer plenty of potential for innovative exporters that spot opportunities and think outside the box.
Exporting something "unusual" to Latin America? We'd love to hear from you! Please email (we spotted a few on our travels – hence the picture above!).