When Emma Jones approached me about taking part in Startup Britain's #tradeupbritain event in London this summer, I didn't hesitate. Firstly, because she is herself an inspiration for me, as she is for so many small business owners. Her contribution to business has recently won her an MBE, so I wasn't going to let that opportunity go. Startup Britain is a well-established and amazing information and support network for those starting in business, from those who've done it before.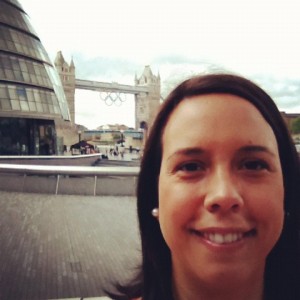 The event, which took place at London's amazing City Hall, was inspirational and full of positive energy. Presentations focused on a wide range of issues related to going global, from payment processing to lucky numbers in China, from Rio as a high-tech destination to insightful panels with those who are thinking about going global and those who've taken that step.
Rather than summing up this incredible event, let me share with you some of my personal learning points:
–          The power of social media – oh, yes, we've heard so much about it, but when you hear the real examples about how businesses are going global and growing making clever use of social media platforms, that is truly inspirational. I personally loved the insights from two cycling-related companies about using social media to project their authenticity in this particular market, a key USP for any business in the sector.
–          Business is personal – and this is not a contradiction to my point above. Whether in Rio, China or Wales, people do business with people and this should not ever be underestimated, whatever sector you are in and however big or small you are. Trust is essential: you need to trust your team, your suppliers, your partners. Issues like language or legalities were also mentioned, but trust must be there from the start.
–          Lack of time is a key obstacle to exporting – when you run a very small business and with a handful of people need to cover every aspect of the business, even if foreign markets might be alluring, you will struggle to reach them purely because of time constraints. Any small business owner will identify with this (me included). A gradual approach might help but accidental exporting shouldn't be underestimated. And people like me and so many other "enablers" out there can certainly become that resource you need.
I am pleased with the feedback I got from my presentation, but for me it was all about listening and learning. I find it humbling to hear such successful business share not only their tips for success but also their moments of failures, with a smile, with that complicity that tells you that you can fail, but you will keep going and succeed, in the end. Here, there and all over the world.
Useful links: