A year ago we blogged about the potential for luxury British consumer brands in Latin America (click here). Since then, the market has kept growing and attracting attention from businesses and analysts. I was recently contacted by a market research agency launching a report on the luxury accessories and jewellery markets particularly focused on Colombia. It shows how important the sector must be for businesses to be prepared to pay for this kind of research. Their questions were mainly around brands, market share, trends, and routes to market.
Inspired by this research, I thought I'd give you a few numbers, places and sources of information, just to get you thinking…
Some figures…
–          "Brazil's luxury market grew by 20% to a total of nearly $3 billion in 2011, and the number of millionaire households in Sao Paulo is set to triple by 2020" (Sao Paulo fashion week luxury report by Ellie Pithers, 20 June 2012)
–          "The Latin America HNWI [High Net Worth Individuals] segment has proved relatively resilient and stable in recent years (the number of HNWIs shrank just 0.7% in 2008) and HNWI wealth is now up 18.1% from 2007." (Cap Gemini/Merrill Lynch World Wealth Report 2011) The report also highlights the influence of the "Ultra High-Net-Worth-Individuals" segment in the continent.
–          Luxury consumers are normally around 1-2% of the population, depending on the products and services consumed (it varies for cosmetics compared to cars, for example), but in countries of 200 million (Brazil), 113 million (Mexico) or 46 million (Colombia), those are not small numbers of consumers – plus it is important to add the consumption by tourists and foreign visitors.
Some places…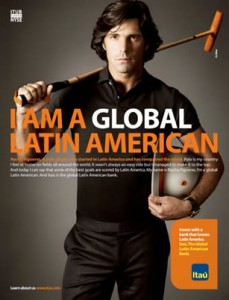 –          Tourism, Uruguay, Estancia Vik – it just doesn't get any better than this…
–          Patio Bullrich Shopping Centre, Buenos Aires, Argentina, clustering brands such as Salvatore Ferragamo, Carolina Herrera and Christian Lacroix
–          Iguatemi – the one to watch in Brazil
–          Palacio de Hierro – one of Mexico's premium department stores. Check out their gourmet section for edible luxuries…
And further info…
–          Chilean Association of Luxury Brands
–          Branding Latin America – London-based PR agency who know a thing or two about the luxury market across the continent
–          For general international press coverage, we find that the Financial Times, The Economist, Forbes and Bloomberg often have the best articles regarding the luxury market in Latin America