My English friend is coming over – and this is what I asked her to bring for me
You can't imagine my excitement: my friend Abby, my room-mate at Durham Uni many moons ago, is coming over to Uruguay on Saturday. Her first time in Latin America, a region I've shared my passion for with her for over 20 years (we are a bit like that here, you befriend one of us, you befriend us all).
"Anything you want me to bring over for you, Gaby?" And my brain started ticking. No, not that Ikea thing, it's way too big. No, she can't bring over orderly queues and delectable return policies. I guess a car is out of the question and clotted cream a bit difficult to handle.
So what did I ask her for? My list will tell you a thing or two about Uruguay and South America, surely (and about me, sorry!):
1- 17 children's books
OK, I went a bit over the top there. The kids love reading (they're bilingual) and I love home libraries. These books cost 2-3 times less in the UK than in Uruguay, where the books they like (Diary of a Wimpy Kid, for example), cost about £15 rather than £4 (you can imagine my exhilaration when I found Horrid Henry's books for £1 in Poundland when I last visited England 15 months ago).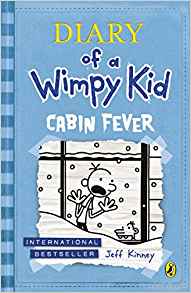 2- Dishwasher tablets
Yes, I know, very random. Dishwashers are still very rare here and there's not much variety tablet-wise. Let's do some maths: I pay 20 pesos per wash (best price in the country, I've done my research). I pay £9 for 60 tablets at Tesco today, that's 6 pesos per load. Bet you're with me know.
3- Jaffa cakes
Do I really need to explain?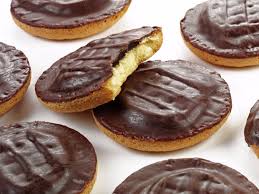 4- Underwear
Here the problem is not just the price but the variety – remember we are a country of 3 million people. And Victoria's Secret is not helping: they are opening more stores across the region but they are mainly beauty stores (understandably so).
5- Sheets
We have a strong textile industry in South America and yes, we do have a lot of sheets, but the ones I ordered are very specific, they are the Teslas of sheets – shows that consumers in our region are willing to pay more (a lot more) for something imported if the quality is outstanding (and if they are obsessive enough, like me).
Yes, I would've also asked her for tea and Maldon salt, but I stocked up on my last trip. Baked beans would have been a hassle for her (I do have some sympathy, you know) and elderflower cordial (miss you!) was kind of a no-no. Halloumi cheese and Stilton would have struggled through customs.
Know that you've laughed out loud, do you have any comments? Anything you've learnt about life on this side of the Atlantic? Leave us your thoughts below! (and follow me on Twitter for pictures of our Uruguay tour, which includes Fray Bentos, and Buenos Aires across the pond in Argentina).
Subscribe to our monthly newsletter