Which are Latin America's largest companies?
Would you like them to become your clients? Or are you afraid of them as competition? Could they be your best partners? Or your worst nightmare?
The prestigious regional publication America Economia has just launched their ranking of the 500 largest companies in Latin America… and it makes for interesting reading.
The five largest are:
Petrobras
PDVSA
JBS
PEMEX
America Movil
The sectors with the largest number of companies in the list are retail and energy.
Some listings will overlap with the Multilatinas Ranking, which measures the nature and reach of companies (rather than just their size) and which only applies to companies originating in Latin America.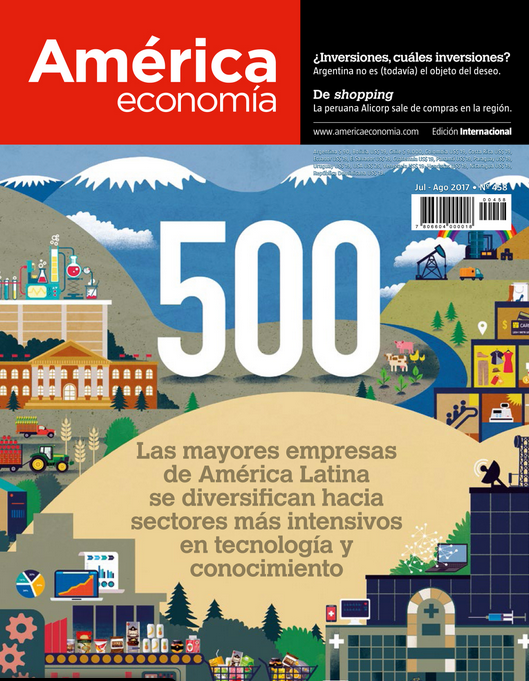 Perhaps unsurprisingly given the size of their markets, a large proportion of companies are Mexican and Brazilian, but two areas worth a further look are:
Chilean retailers
Colombian companies
So what can you take away from this list?
-   Valuable insights into which organisations might be partners, clients – or competitors.
-   Estimates of the potential of different markets, and the penetration of different companies, using financial information shared in the rankings.
-   Through analysing the figures over time, trends emerge which indicate how different sectors and companies are performing.
-   Analysis by ownership offers some interesting insights.
-   Information on numbers of employees and hires can provide helpful information about some labour markets.
-   Analysis by country is also useful
-   The 'Newcomers' table is one to watch closely.
As you know, knowledge is power, so this is a valuable reference tool to use when doing your research into LatAm markets, especially when combined with the Multilatinas Ranking.
One last thought – whilst you're reading the magazine, have a peek at investments in Argentina, Alicorp (Peru), PPG Mexico and also specific country brands. Worth a read!
If you enjoyed this post, why not sign up to our monthly newsletter on business in Latin America?…