With thanks to my wonderful husband.
The 2018 FIFA World Cup in Russia is now here and we can't help get into the spirit. But fear not, this post isn't full of over-the-top analysis, insane fanatism or tactical speculations. This is about the connections between South America and Britain through football, which we hope will at the very least make you feel a bit more connected to our region – feel free to use them as ice-breakers, particularly in the next few weeks – and remember our advice of avoiding South America during the World Cup! Do bring up football in your conversations with your local partners and clients, it helps build relationships (you might want to check first which South American countries qualified to avoid embarrassment!).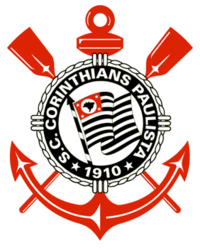 It is well-know that British immigrants brought football to South America. Did you know, for example, that Uruguay's first football club, now known as Peñarol (and without doubt the best football team in Uruguay), was originally named "Central Uruguayan Railway Cricket Club"? It's first President was Frank Henderson, squads have included surnames such as Davies, Harley and Spencer, who after scoring for Uruguay against England in 1964, England tried to get him to switch allegiances and play for them in the 1966 World Cup. Other South American clubs with a strong English tradition are found throughout the continent, Corinthians for example are named after the amateur English club, Newell's Old Boys in Argentina are named after a teacher from Kent and there is always the possibility of Everton (Chile) v Liverpool (Uruguay) at some point.  The first full international match outside the UK was Uruguay v Argentina back in 1902.
As we always say, Latin America, despite the passions that unite us, like football, is a diverse region and when you do business here, you need to understand that for example Colombia is not the same as Bolivia, and Honduras is not the same as Paraguay. That is to avoid mistakes such as the time when Middlesbrough put a Mexican (Mariachi) hat on the mascot to welcome the Brazilian Juninho. Total faux pas.  I'm not going to go into Ossie Ardilles and his time at Spurs although he could have been joined in England at that time by Diego Maradona, who had a fee agreed with Sheffield United for a transfer…
The first Scottish surname I remember from my childhood in Uruguay was that of Carlos MacAllister, an Argentine player, did you know that one of his sons is also a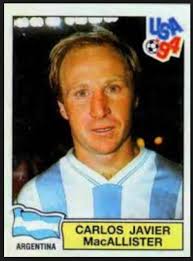 professional footballer called Kevin, can you get a more British name than Kevin MacAllister, although I do wonder if he is a fan of the Home Alone movies.
Let's talk about more current times now. You've probably heard about Uruguayan player Sebastián Coates (Ex Liverpool and Sunderland, who is the squad for the World Cup), did you know his grandfather was Scottish? And have you heard of a South American drink called mate, particularly popular in Uruguay, Argentina, Brazil and Paraguay? Did you know that French superstar Griezmann posted a mate tutorial on YouTube, after being dutifully trained by his former Uruguayan coach Martín Lasarte and teammate Carlos Bueno? In total there will be 19 British-based Latin Americans playing in this summer's World Cup, with all bar one playing their trade in England, although Panama don't have any English based players, so there will not be a repeat at least in the group stage of a Gerrard/Suarez situation that occurred in Arena Corinthians.
When it comes to British teams' results against Latin American counties, only England have won a finals' match; Northern Ireland, Scotland and Wales have always come up short.  It would be amiss of me though not to point out that England have never beaten Uruguay at the finals though, including 1966.
As a final point it was Bill Shankly that said "Some people think football is a matter of life and death. I don't like that attitude. I can assure them it is much more serious than that."  In South America, and especially during the next few weeks, that very much applies.