Sunny Sky News
21st November 2019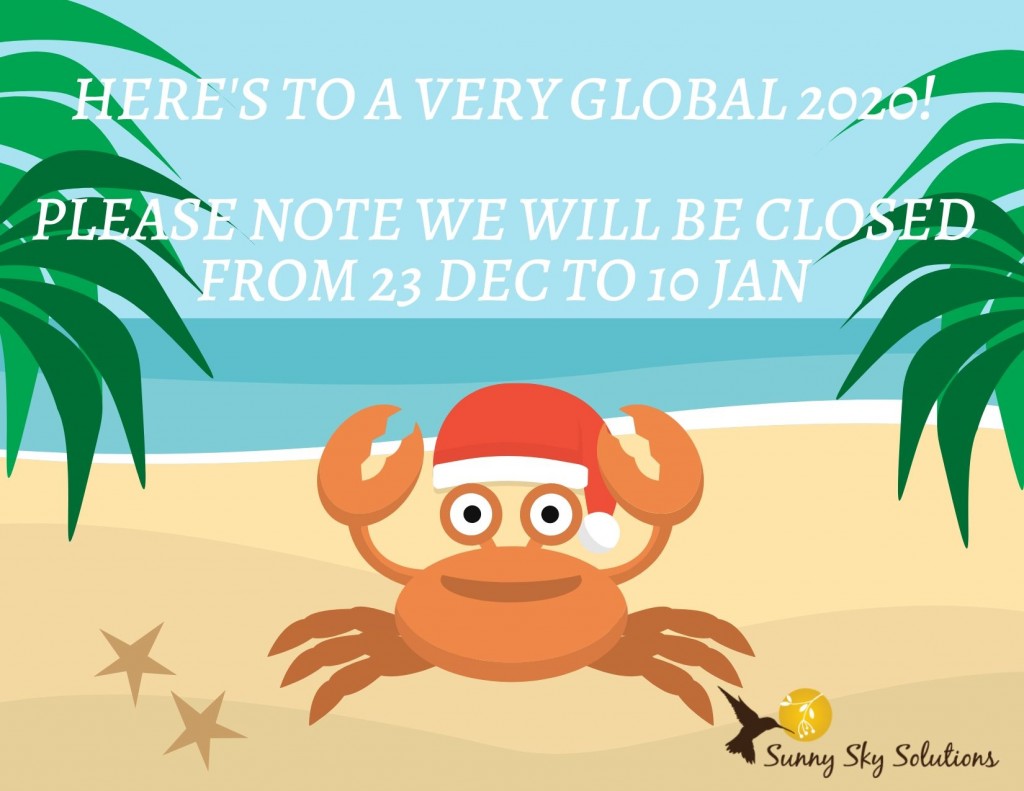 20th November 2019
As of January 2020, our newsletter, The Hummingbird, will go back to a monthly edition. Thanks to all our readers for the encouragement! Sign up here.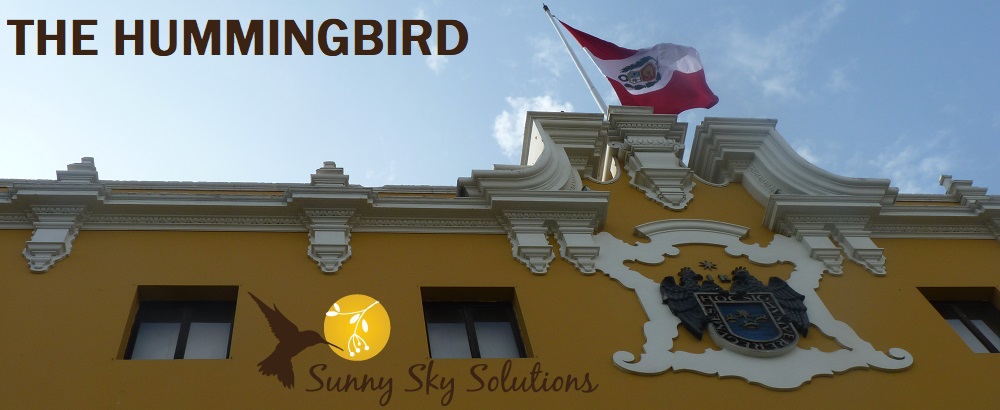 20th September 2019
Between 12-17th October we will be visiting Feria de la Construcción, the largest building and construction show in Uruguay, watch this space!
19th September 2019
I have been invited as a speaker to a regional networking event for those working in logistics/trade. The event, Encuentro de Protagonistas, will take place on 1st October at the Raddison Hotel in Montevideo, Uruguay.
18th September 2019
The DiT Agri-Tech trade mission to coincide with ExpoPrado in Uruguay was a success! I was delighted to work for DiT/British Embassy in Uruguay to support all five delegates. According to Rod Watson, Export Sales Director at Perry Engineering, one of the companies represented, "There is no question that, of all the DIT missions I have been on (and this was a generally held opinion by the other delegates), this was the best organised.". Fantastic team effort with clear results for all those involved!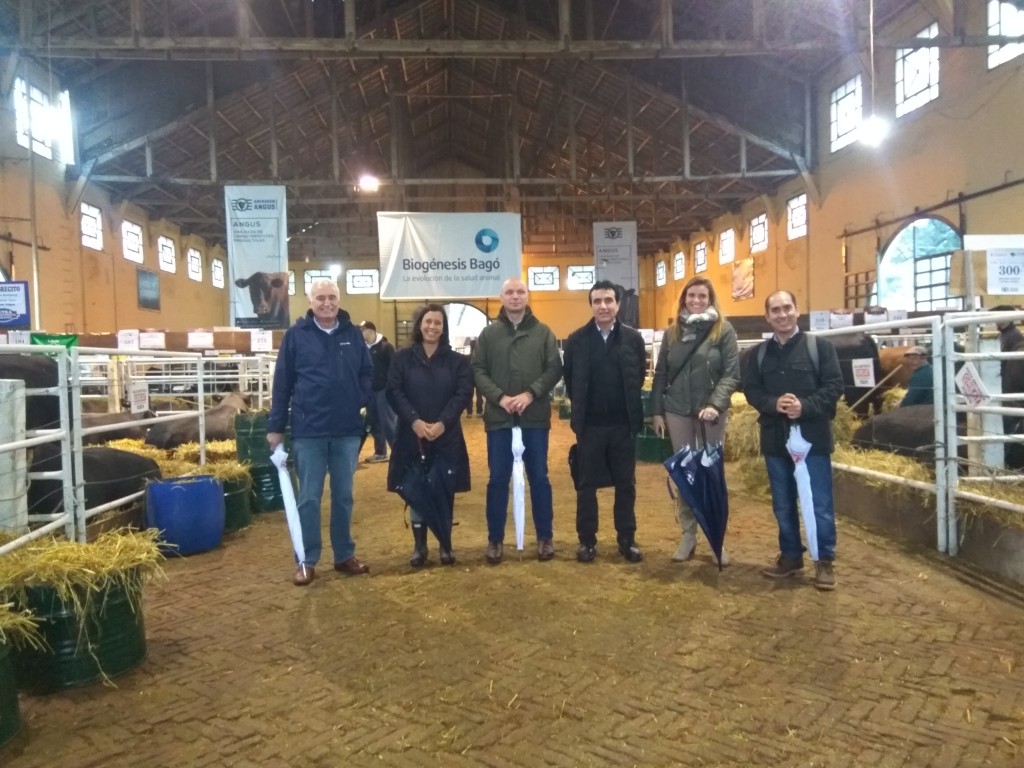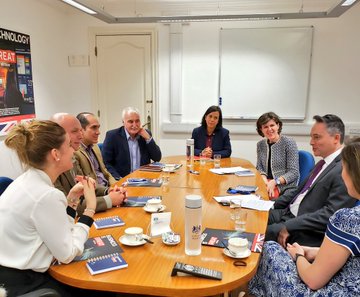 17th September 2019
Last week we visited Envase, the largest packaging show in Argentina – check out our blog post here.
1st September 2019
Between 8th-11th September we are supporting the British Embassy in Montevideo organising a trade mission of British agritech companies to ExpoPrado, the country's largest agricultural show. Uruguay punches way above its weight in agriculture, forestry and livestock. For daily coverage of the show, including lots of pictures, follow us on Twitter!
14th August 2019
Today we joined forces with the British Embassy in Montevideo and Uruguay XXI to discuss opportunities in Uruguay ahead of Uruguay Week in London. 20 action-packed minutes to cover a country you will no doubt want to at least look into for your exports!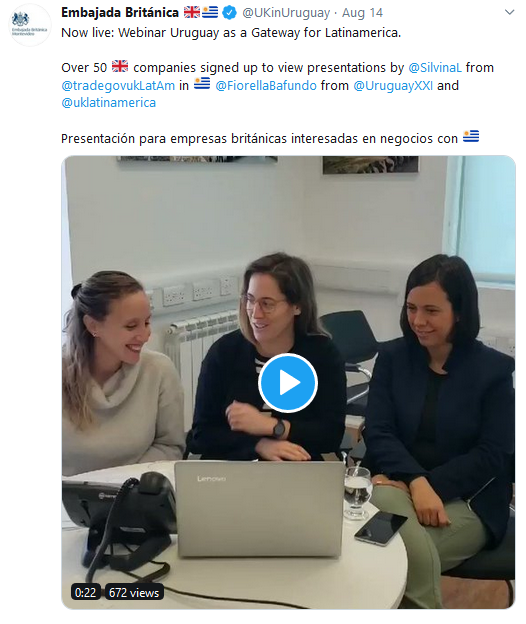 26th July 2019
Uruguay, with a population of just 3.5m, has the potential to produce food for 50 million people and is a world-class agricultural exporter. The British Embassy in Montevideo is organising a Trade Mission to Uruguay during ExpoPrado, the country's largest agricultural show. I am delighted to be working on the schedule of meetings and visits for the British agritech companies visiting my very own country this September. The companies get free accommodation, transport and a full-on agenda!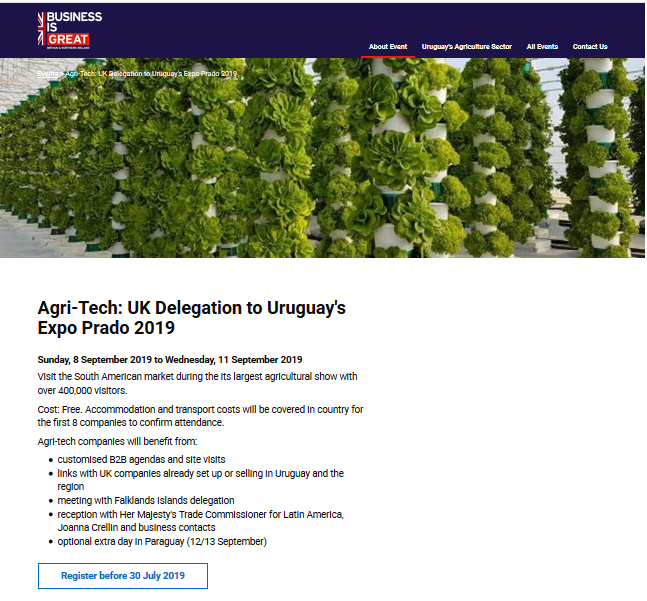 25th July 2019
In preparation for Uruguay Week in London in September, join us for this webinar with Uruguay XXI and the British Embassy in Montevideo: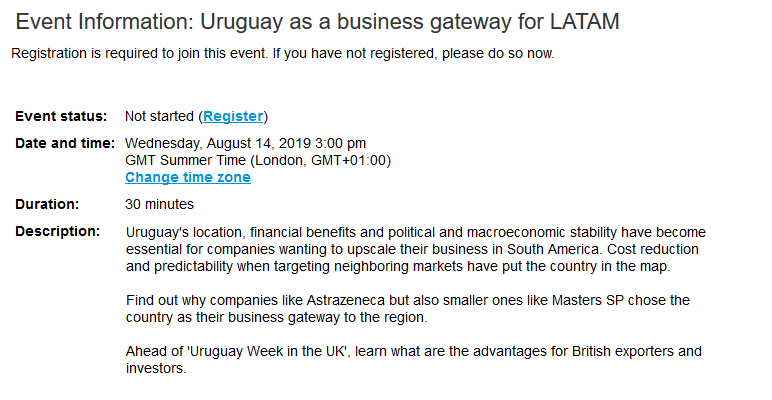 10th July 2019
I was delighted to join Gustavo Calvo and Carolina Rico in Uruguay's La Hora Global radio programme on Radiomundo yesterday to chat about Brexit and bring the UK a tiny bit closer to Uruguay. You can listen to the full interview (in Spanish) here.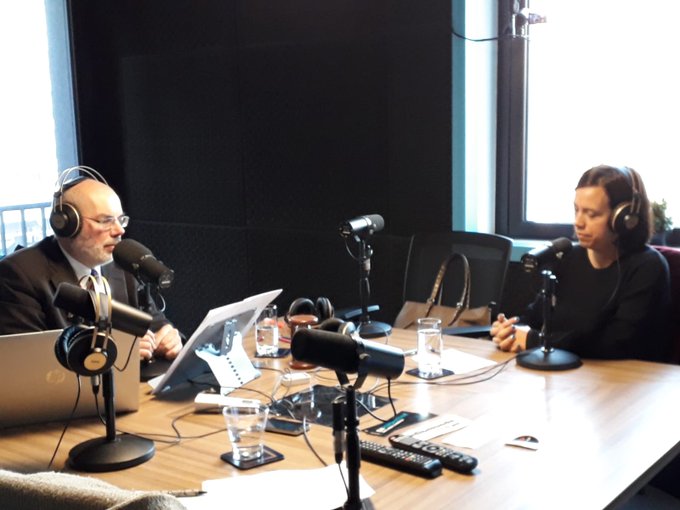 26th May 2019
A month ago I delivered a presentation to 150+ Uruguayan SMEs on developing an export plan – full video here (Uruguay only).
25th May 2019
It was a pleasure to present at the Institute of Export webinar on Latin America – the full webinar is now available online.
6th May 2019
As Chamber International's Latin America partner, I am delighted to have been interviewed for the May issue of Yorkshire Business Insider.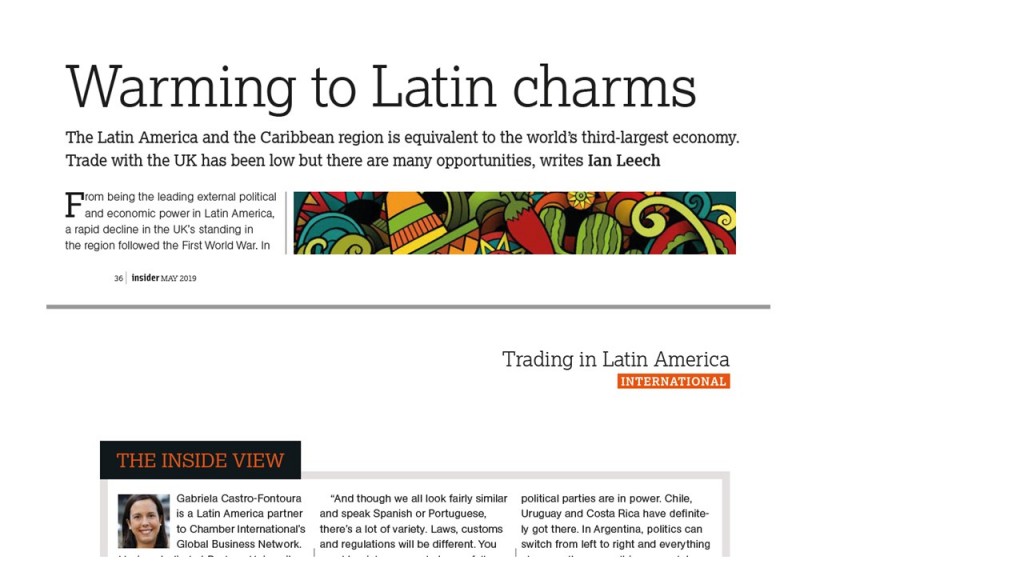 24th April 2019
As in the last six years, in September I will be visiting Uruguay's largest agricultural and consumer show – ExpoPrado. The plan is to also visit ExpoRural in Argentina. Having supported UK companies in the agricultural sector, we find that both shows are relevant and very productive to gauge the sector and nurture relationships. If you are interested on what we can do for you at the shows and beyond, get in touch! global@sunnyskysolutions.co.uk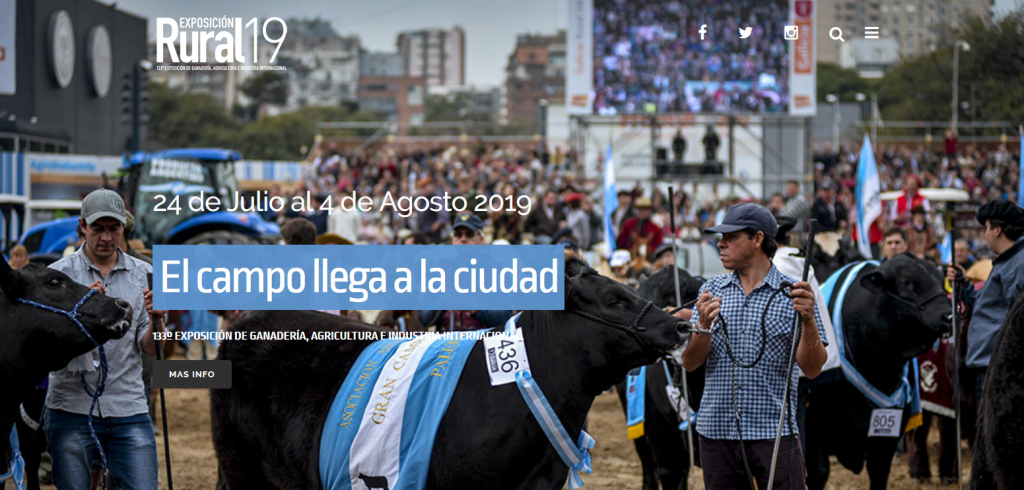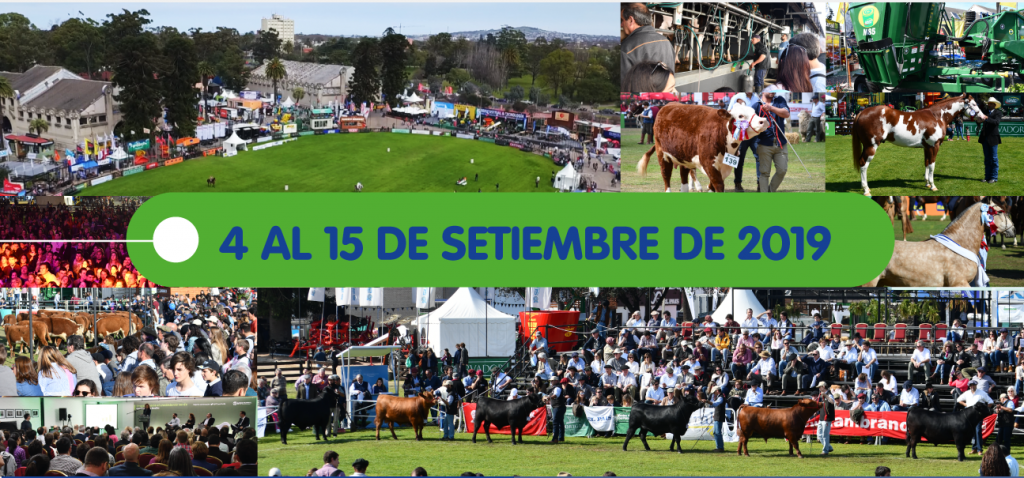 23rd April 2019
As part of Uruguay XXI's wider programme to boost export skills, I will be facilitating a workshop to support companies in the development of their export plans. As an exporter myself, it is fantastic to share years of experience across Latin America and the UK with first-time exporters in my own country.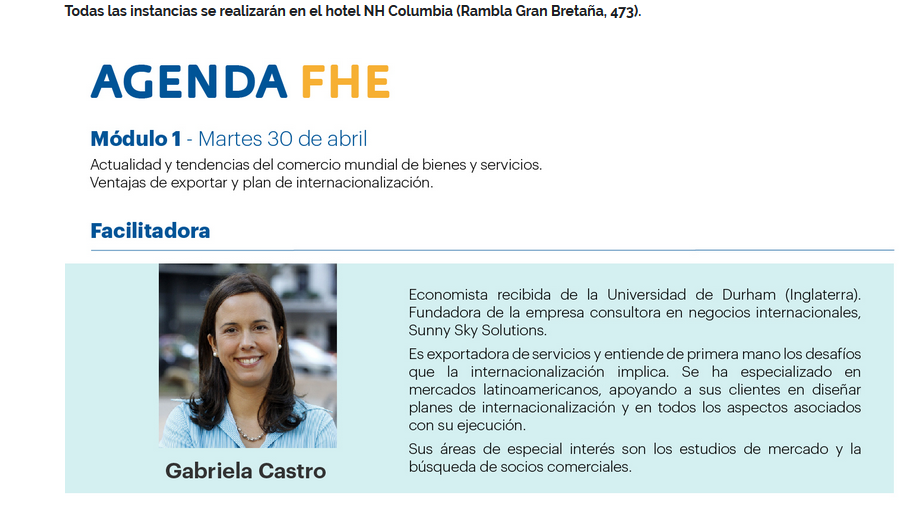 (Uruguay XXI is our export and investment promotion agency)
12th April 2019
Join my colleagues and I on 16th May for a Latin America-focused Institute of Export webinar – you also get to ask lots of questions!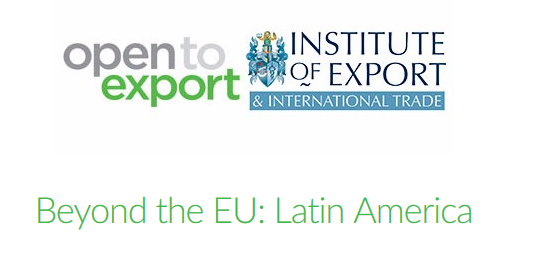 14th February 2019
We were delighted to work for TFO Canada on the development of a guide for women exporters focusing on Chile, Peru, Colombia and Mexico. Gabriela worked alongside two colleagues in Canada, and the outcome is a user-friendly guide that covers exporting from those countries into Canada.
Also, the podcast for The Exhibitionist is now live! – if you want to know more about trade shows in Latin America, you can listen to it here.
13th November 2018
Trade shows are an essential part of international marketing. I was delighted to be interviewed by Nichola Reeder from ProExTra for The Exhibitionist on trade shows in Latin America. Watch this space, the Podcast will be out soon!
29th July 2018
I was interviewed for a special feature on Brazil for the UK Institute of Directors' magazine. Hard copies are available to IoD members and often become available online.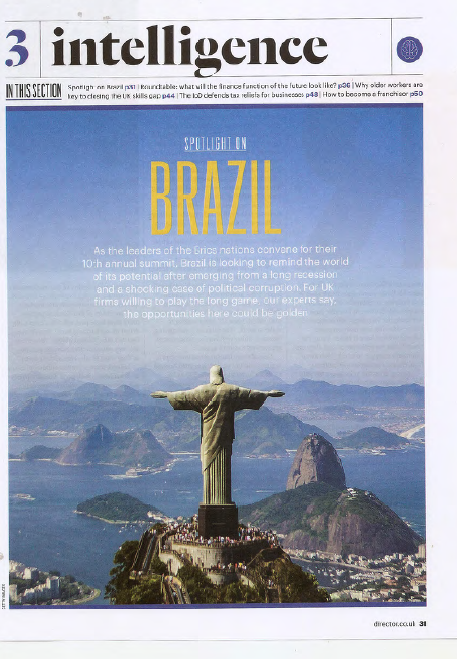 14th June 2018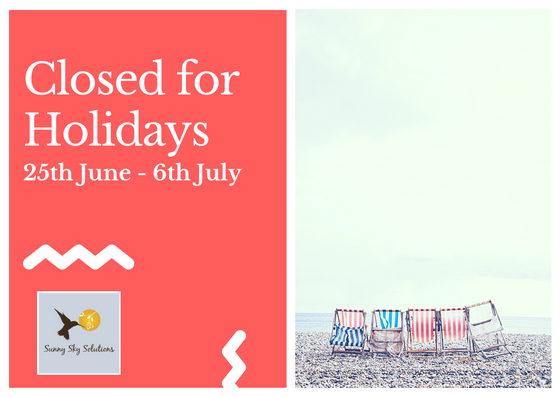 3rd May 2018
I have recently been to Santiago, Sao Paulo and Buenos Aires, if you want to find out what we were up to, read our blog posts here. Will also be in Lima in early June supporting British clients – get in touch if you need any assistance across the region!
11th January 2018
Join us in Cambridge on 14th February for this Department for International Trade East of England event in partnership with Santander UK looking at opportunities in Chile, Peru, Colombia and Uruguay in four specific sectors: food and drink, food processing and packaging, agritech and life sciences – book here.
21st December 2017
Delighted to be back in Durham in February 2018 for this North East Chamber of Commerce/Department for International Trade Latin America event – check it out and book your tickets HERE.
20th December 2017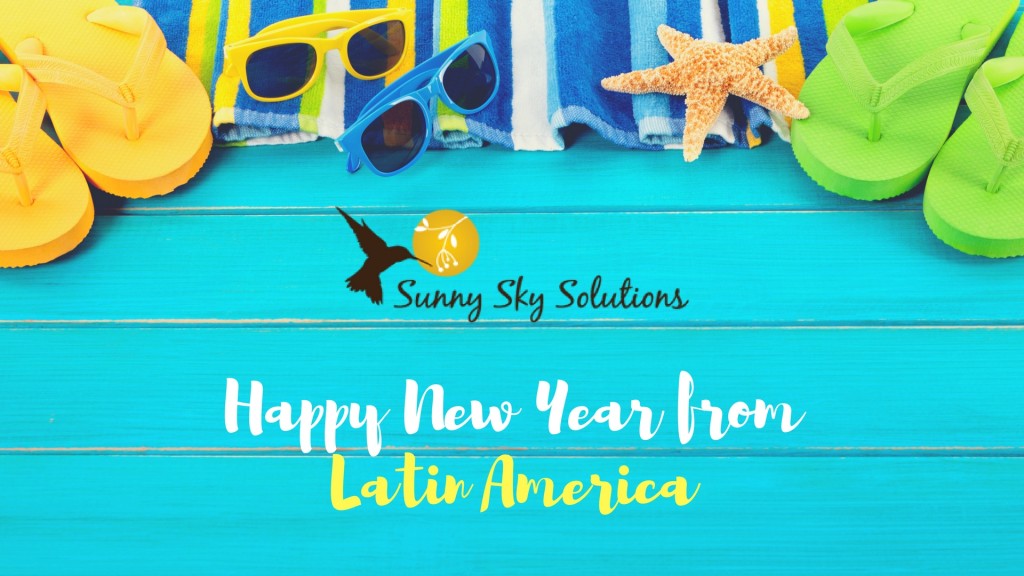 31st October 2017
Join me for this Suffolk Chamber of Commerce Latin America event (Ipswich, 26th January 2018) and book your one-to-one consultation! With thanks to the Chamber team for the invitation.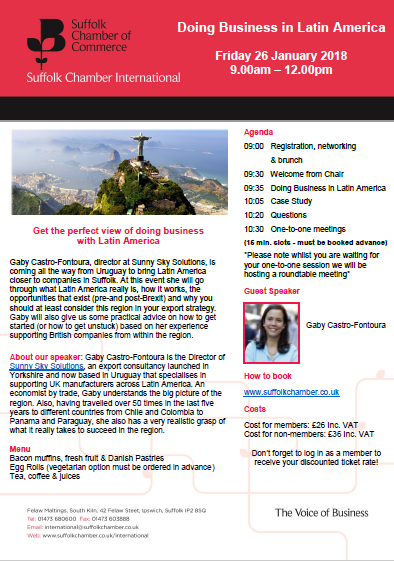 26th October 2017
We are delighted to have expanded our team to four staff, including one intern!
We are also locating our offices as from 1st November fully at Espacio Serratosa in Montevideo, a great working space!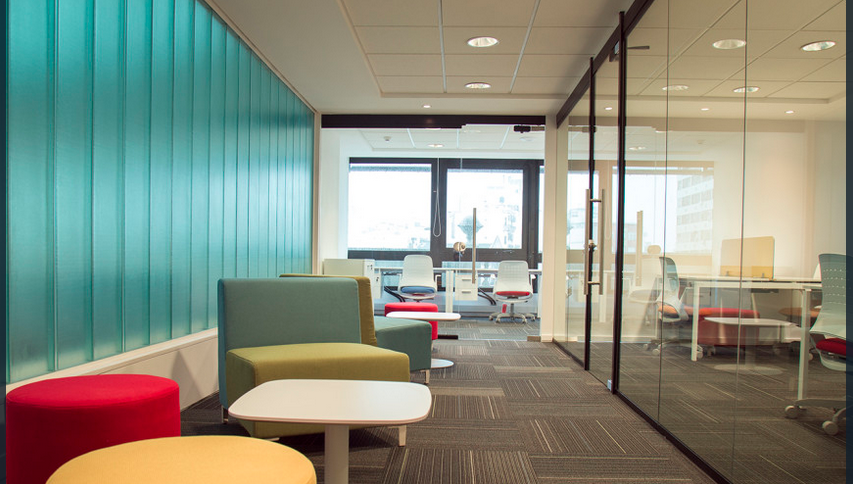 But if you'd like to meet me in the UK, I will be visiting between 22nd January and 16th February 2018. This trip will take me to London, East Anglia, Yorkshire, Manchester and the North East, with a possible quick visit to Scotland! (Edinburgh and Aberdeen are on the cards). Get in touch if you'd like to discuss business in Latin America: global@sunnyskysolutions.co.uk
We'll be announcing UK events here soon!
31st July 2017
Join me for this North East Chamber of Commerce event on 2nd October at Durham County Cricket Club – remember there's also opportunities for 1-2-1 consultations, too!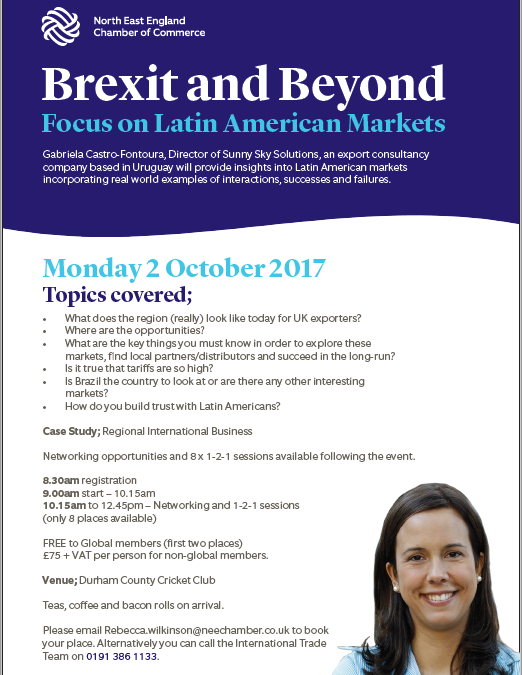 21st July 2017
I am delighted to be presenting at this event at the British Embassy in Uruguay, with a leading UK expert and three UK companies: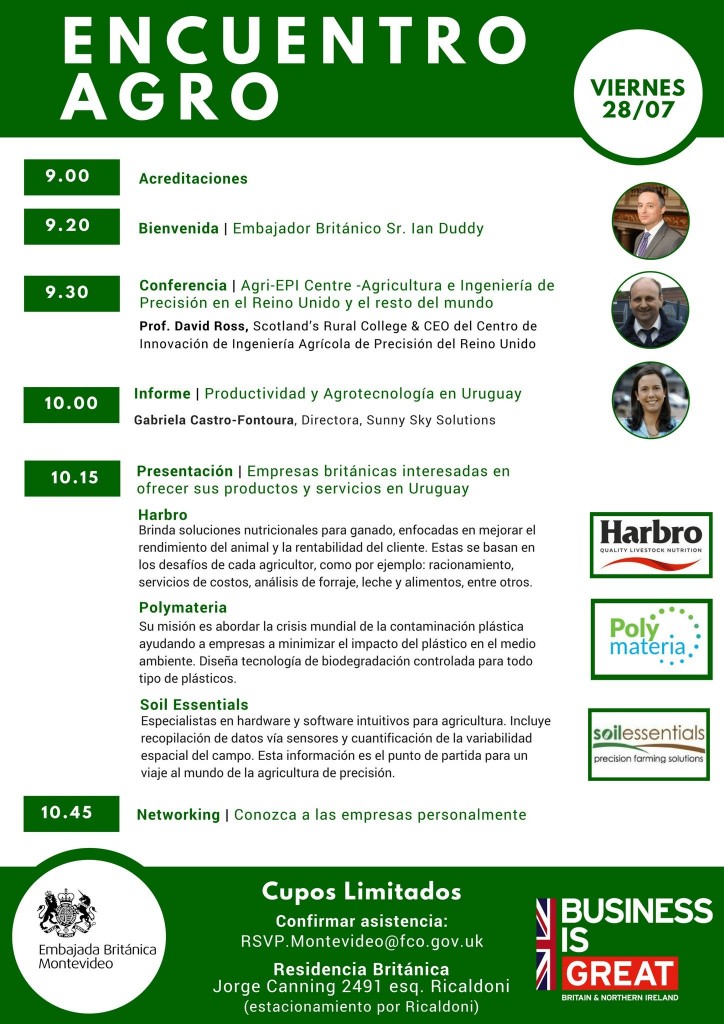 1st June 2017
We can confirm that this month we'll be present at the First European Investment Forum in Uruguay, to learn about opportunities and development, and to make useful contacts to support our clients.
26th May 2017
I have been invited by the most prestigious region-wide Latin American publication America Economia to attend the VII Foro Multilatinas in Lima this October. An opportunity to learn about the challenges facing Latin American companies expanding globally but also a second-to-none networking event to get closer to the largest and most successful "Made in Latin America" companies.
25th May 2017
We were invited to take part in the South Cheshire International Trade Forum (South Cheshire Chamber of Commerce) so we'll be joining them from Uruguay on 21st June to discuss practicalities of doing business in Latin America.
12th April 2017
Made in Britain has launched three marketing workshops for manufacturers only in the North West, North East and the Midlands. We were delighted to be involved in all three  workshops: North East, Midlands and North West.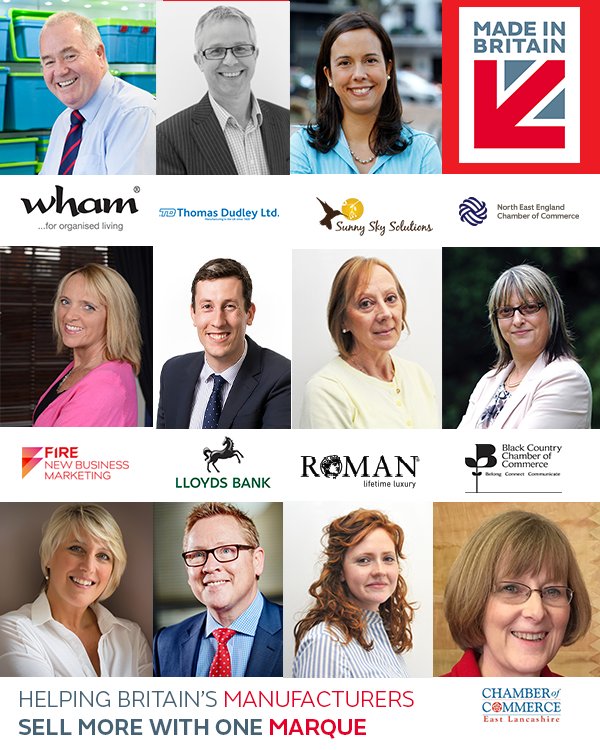 10th April 2017
Our client Power Jacks Ltd has just appointed distributors in Chile, Colombia and Peru. We worked hard to recruit these distributors for this Aberdeen-based manufacturer and we very much look forward to continue working with Power Jacks in the future.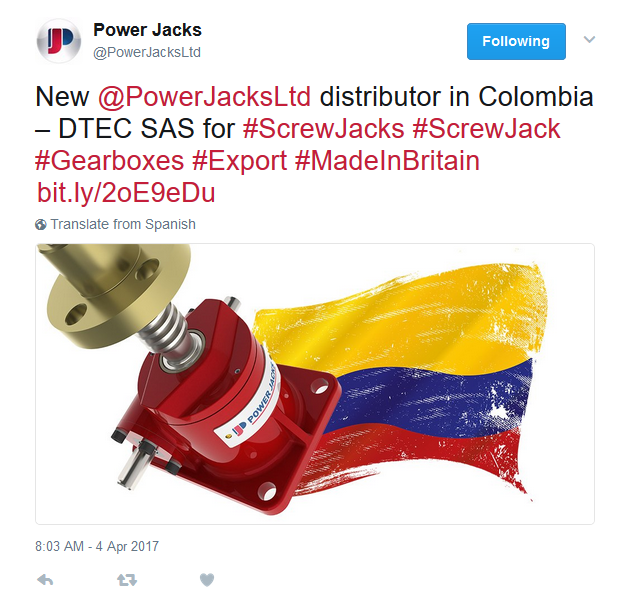 "Gabriela at Sunny Sky Solutions has been instrumental to us identifying potential new partners in Latin America where we had very limited knowledge of the markets. Our products and their applications are quite niche and so to find the right partners was crucial and not a straightforward task. From the very outset Gabriela understood our requirements and guided us through the process, identifying target companies, making contact, determining suitability and a serious interest in representing our Company that led to a shortlist and her recommendations. Fees are very reasonable and in my opinion great value for such a task. We would highly recommend Gabriela at Sunny Sky Solutions to other companies looking to expand in the Latin American markets."
Bruce Bultitude, Chairman/Owner, Power Jacks Ltd.
9th April 2017
We are visiting ExpoMelilla in Uruguay this month, after visiting ExpoActiva last month. These two shows, together with ExpoPrado, are a must for those in the agricultural sector. We are working with British agritech companies in Uruguay and beyond, including Caltech from Cumbria and PBS International from Yorkshire.
9th April 2017
Ellis Patents Ltd. has been our client for over five years and Gabriela, our director, has worked as the company's regional business development manager for the last four years. Therefore, it's a real pleasure to share with you the news that the company secured a specification for its cable cleats from Enel Peru (formerly known as Edelnor). Check out the full article here.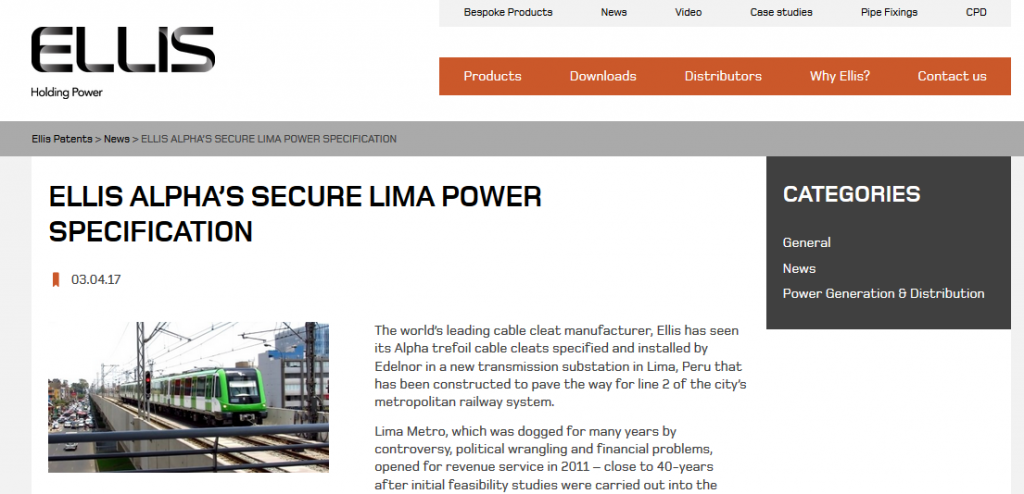 7th April 2017
We are involved in the following great initiative by the British Embassy in Montevideo.
If you'd like to explore business opportunities in Uruguay, in agritech and beyond, join this 4-day bespoke market visit to a really exciting market that could also become your hub for South America. For more information, contact us at global@sunnyskysolutions.co.uk or contact the Embassy directly at expoprado@fco.gov.uk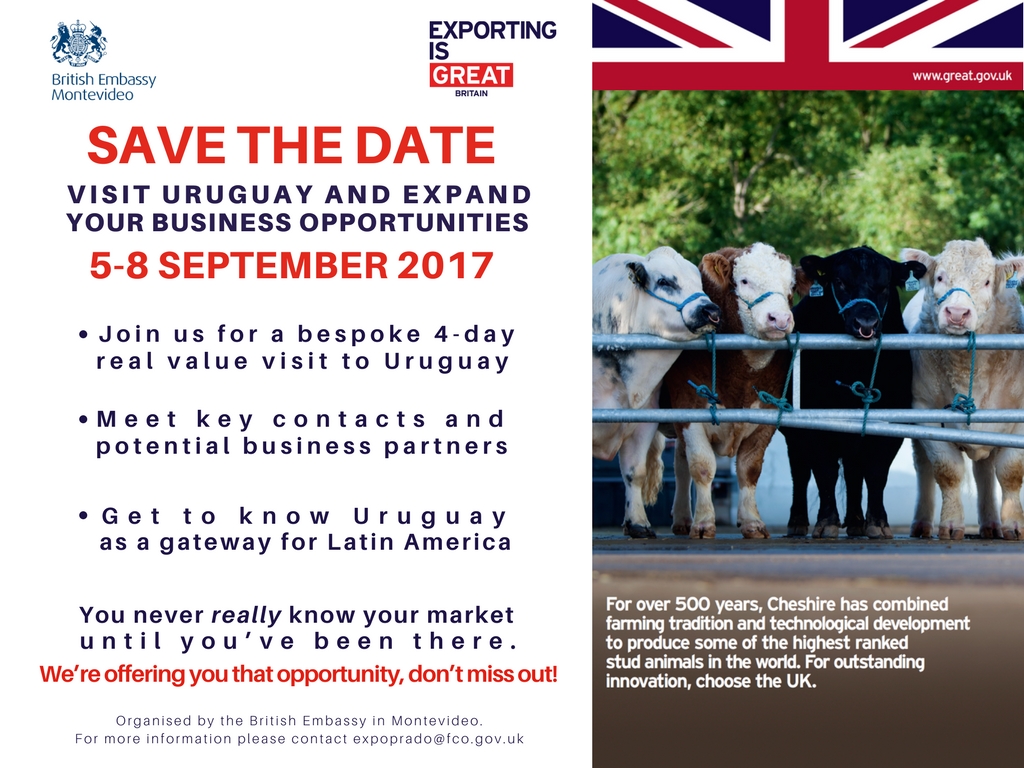 6th April 2017
Release of new European Regional Development Fund
Thanks to our colleagues from Virtuoso Legal we found out about this fund for Yorkshire and Humber exporters. Eligible expenditure includes
International market research
Consultancy to help develop your export strategy
Mentoring / consultancy for language and cultural awareness
We can help in all three areas, so check out the information and get in touch!
Subscribe to our monthly newsletter