This time we bring you a completely different perspective on international trade. We tell you about Miau, a start-up in Uruguay producing a fabulous range of swimwear for little girls. They share with us some thoughts on brand development, market preferences and going global. This company is very much at the same stage as so many British firms that will be reading this article. We hope to accompany Miau in this blog through its international journey – so watch this space!

1-       What is Miau? Miau is our own brand of swimwear for little girls (aged 0-5). We are inspired by the glorious summers we spent in the East of Uruguay, so our range is very retro and fun.
Summer 2012 [please note that Summer in South America extends from December to February] is our first collection. It combines unusual designs and patterns, using classic fabrics in an innovative way. We design our own patters and the appliqué details are handmade. We want to offer something new and different, focusing on quality and design.
2-       Can you tell us a little bit more about the process involved in producing such beautiful products?
Our team is led my sister and I, we make all decisions together but split tasks according to our strengths. Mechi is very efficient and is in charge of production management, she is always running in between supplies, the factory, banks and so on. I like working from home. We design together and choose the fabric together. Mechi is the expert in industrial moulding and I love designing patterns, packaging and the website.
We work together on commercial aspects such as social media and also meetings and launches. This is all new to us but we complement each other very well.
3-       What does the Uruguayan market demand for children?
We find that what's on offer is very homogeneous, so what we offer surprises and enthuses people. We still find that there are things that are difficult to change. For example, we get asked for pink very often, but we like using more unusual colours (we still like pink if combined cleverly!). We seek to be loyal to our own brand identity and avoid the patterns and fabrics that we see everywhere.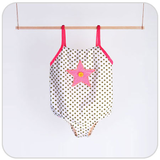 4-       Are there many imported product for babies and children in Uruguay?
Yes, most of what is available in the market is imported, mainly from Argentina and more recently from the US. However, there are some national brands doing well, and some micro-businesses selling through alternative channels.
5-       Are you currently exporting?
Not right now, but we are considering it, since we need to expand our market base. As we said, this is our first collection, but we are already thinking about exporting.
6-       We have heard of many European brands in Latin America but not many Latin American brands here in Europe. What can Miau offer to the European market that is new and different?
We believe that there is very much a global market now, and access to overseas markets is a lot easier than it used to be. However, at the same time people value what is local and special, as opposed to mass-produced. We think that if a brand is well thought-out and delivered intelligently, the origin is not an obstacle for overseas expansion. You add your identity to what you do, and that will differentiate you. In our case, our collection is very much influenced by our own childhood, so it is very unique and very personal, but anyone anywhere in the world can learn to love it, enjoy it and feel identified with it.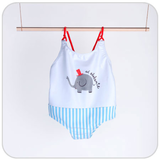 Please visit the Miau website http://www.miau.com.uy/ - a great example of contemporary website design and online marketing.
Facebook is the leading social media network in many Latin American countries (with the exception of Brazil). Miaum has its own facebook page, click here to visit it and see what people are talking about (might give you some ideas on how to use social media for Latin American audiences).