insight
USEFUL resources
We offer you a range of complimentary, practical, well-researched materials to make it easier to do business with Latin America.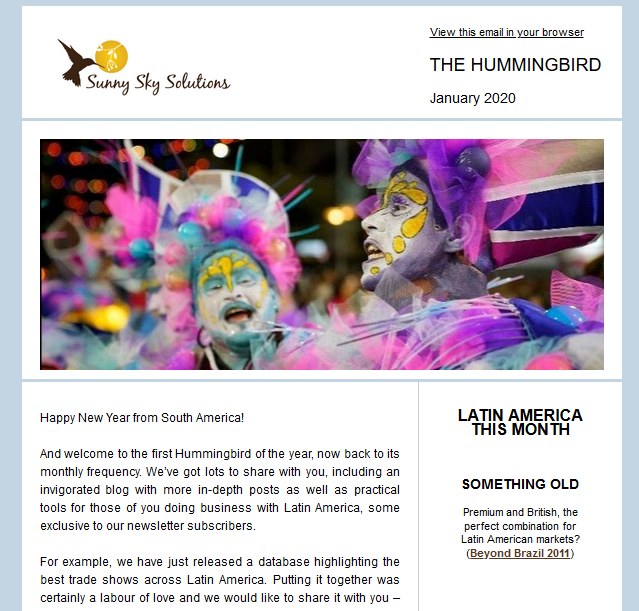 The Hummingbird
A friendly monthly newsletter with the latest developments, events, analysis, commentary and more. Ideal if you are already doing business in the region or if it's on your radar. You may sign up here.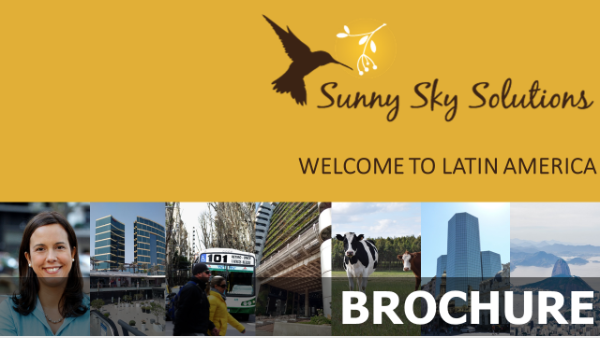 Our brochure
More information about our services, including testimonials. Download our corporate brochure here.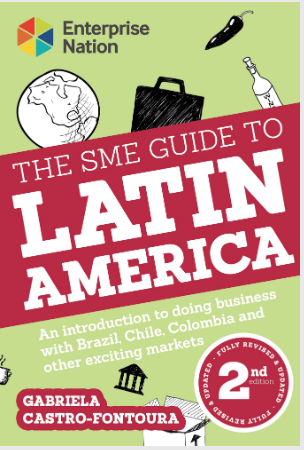 The SME Guide to Latin America
The second edition of our ebook published in the UK by Harriman House. A quick yet comprehensive introductory guide for SMEs starting to look at Latin America.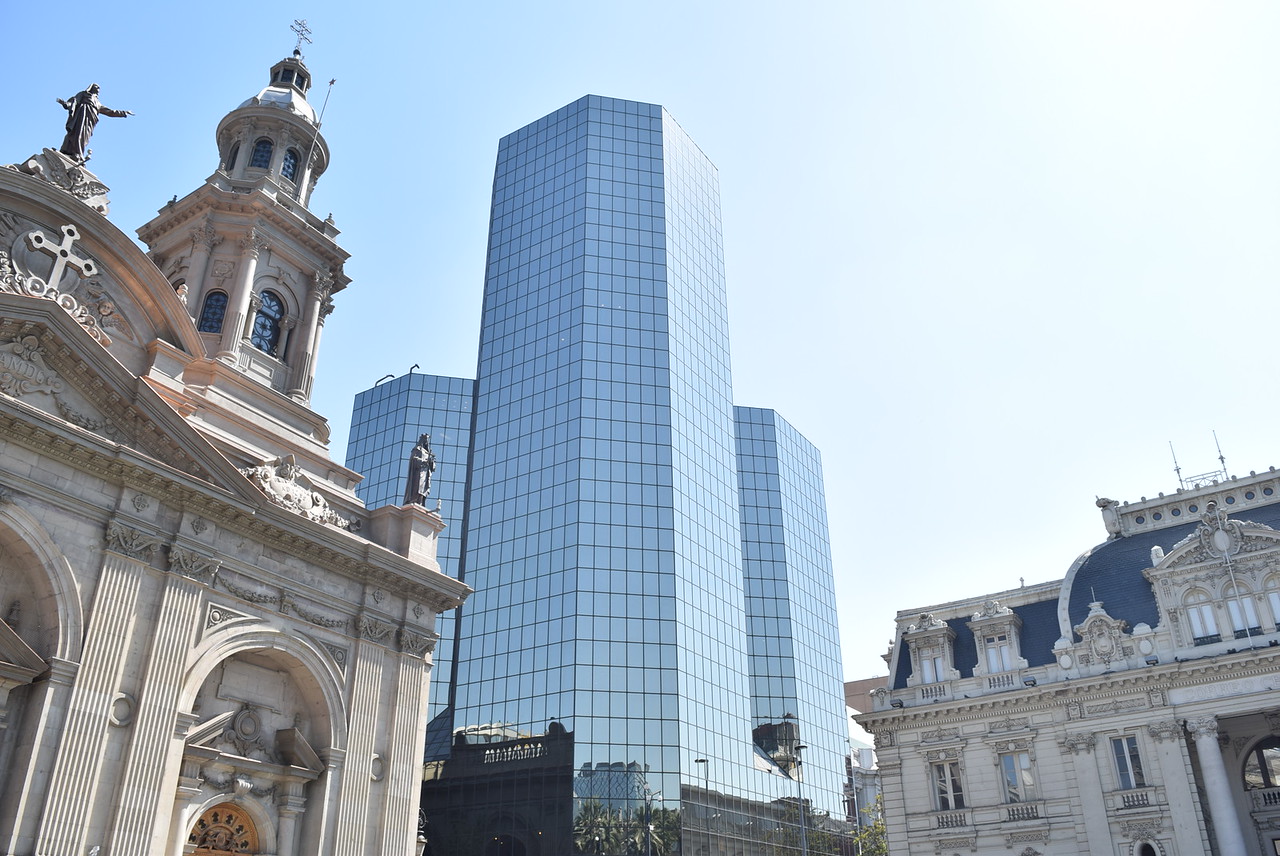 Over 300 posts shining a light on the region, sharing our expertise and knowledge through news, thoughts and insights. You may visit our blog here.
GET SOCIAL
Our latest thoughts